Community Events
There are currently no events
2018 Incidents
Fire
EMS
Dive
Jan
38
90
1
Feb
30
71
0
Mar
34
77
0
Apr
43
69
0
May
39
71
10
Jun
31
70
1
Jul
61
69
13
Aug
34
88
7
Sep
39
57
0
Oct
28
79
1
Nov
31
63
3
Dec
37
85
1
Total
445
889
37
Past Incidents
Fire
EMS
Dive
2017
478
936
11
2016
401
938
13
2015
441
940
15
2014
439
850
19
2013
390
773
12
2012
369
825
9
2011
383
698
36
2010
426
754
14
2009
455
721
2008
539
754
2007
520
647
2006
561
771
Web Counters
Website Visitors
Since
April 14, 2005

Visitors Today
Jan 21, 2019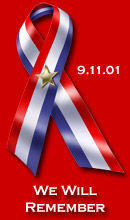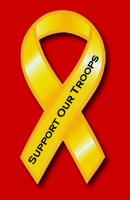 Old Utility Sold And Back Inservice At Its New Home
By Chief Charlie Green Jr
October 12, 2017
In September, Gamber accepted bids for our 2004 Ford F350 pickup formally known as Utility 13. Orleans Fire Company in Little Orleans, Allegany County, Maryland placed the winning bid. Members from Orleans Fire Company including Chief John Clingerman, took delivery of the truck on September 23 while attending our yearly Sportmen's Raffle.
The truck is now known as Utility 43-2 and will pull their UTV and be used by members to get to classes. We wish Orleans best of luck with the truck and many years of service.
Chief Charlie Green and Chief John Clingerman

Utility 43-2 with UTV43

Photo when Utility 13 was placed inservice in 2004
Matt Jones
October 14, 2017 at 8:13 PM
Grew up in Winfield's first due area. As a kid attending Mechanicsville Elem. (early 1070s before any portables or addition!) I recall when Gamber VFD was housed there at 32 & 91 across from Ford's Store...looooong ago! Now this retired Trooper lives about five minutes from Orleans VFD! It is indeed a small world!
Janet Elbin
October 15, 2017 at 12:58 AM
The officers and members of Orleans wish to thank you for all the support you have given us. I know the utility will serve our department very well.
Gamber & Community Fire Company
October 15, 2017 at 8:27 AM