2020 Incidents
Fire
EMS
Dive
Jan
49
101
2
Feb
Mar
Apr
May
Jun
Jul
Aug
Sep
Oct
Nov
Dec
Total
49
101
2
Past Incidents
Fire
EMS
Dive
2019
453
809
14
2018
445
889
37
2017
478
936
11
2016
401
938
13
2015
441
940
15
2014
439
850
19
2013
390
773
12
2012
369
825
9
2011
383
698
36
2010
426
754
14
2009
455
721
2008
539
754
2007
520
647
2006
561
771
Web Counters
Website Visitors
Since
April 14, 2005

Visitors Today
Feb 29, 2020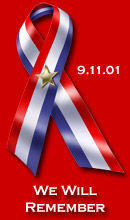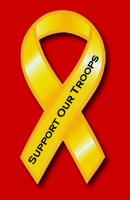 Members from Gamber Lend a Hand
By Public Information Officer Bruce Bouch
September 16, 2018
Beginning at 0630 on Saturday morning, two members, Rose Pandolfini and Bruce Bouch, ascended on Firehouse Subs in Westminster to assist the owner, Dexter White and his store manager Melissa Teresi with preparing 250 box lunches. This is but a small amount of the 9,000 requested from all Firehouse Subs locations to support those who are in the devastating path of Hurricane Florence in the Carolina's. Dexter had already packed 50 boxes on Thursday while his employees continued serving his hungry customers. Having a discussion with Dexter during his work efforts, we learned of the additional boxes that needed to be packed and shipped out by Saturday afternoon. Gamber & Community Fire Company has benefited from two prior grants from Firehouse Subs that supported our efforts to assist our community. So it only seemed fitting that we should help them reach their goal. Within three hours all 250 box lunches were packed up and made ready for delivery by a refrigerated truck heading to the Carolina's.



We packed 250 boxes full of delicious food. Subs varied between corned beef, pastrami, turkey, roast beef, and ham.




Still smiling after all the work! From left to right: Rose Pandolfini, MelissaTeresi, Dexter White, Bruce Bouch




Getting organized!




Dexter was following the video guidelines provided from Firehouse Subs for getting 25 boxes to fit perfectly in each box.