2017 Incidents
Fire
EMS
Jan
49
81
Feb
32
60
Mar
Apr
May
Jun
Jul
Aug
Sep
Oct
Nov
Dec
Total
81
141
Past Incidents
Fire
EMS
2016
413
938
2015
456
940
2014
455
850
2013
402
773
2012
378
825
2011
419
698
2010
425
754
2009
455
721
2008
539
754
2007
520
647
2006
561
771
Web Counters
Website Visitors
Since
April 14, 2005

Visitors Today
Mar 27, 2017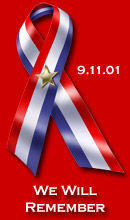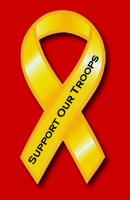 2016 Awards Presented at March Company Meeting

Public Information Officer Clay Myers, March 27

The Gamber & Community Fire Company presented honors and awards to its members for 2016 after the regular company meeting on Monday, March 20, 2017.

The Gerald L. Lindsay Memorial Firefighter of the Year Award was presented to Captain Chad Hastings. G. J. Bell was presented with the Herman Hoff Memorial Award for outstanding service in fund raising. Charlie Green was honored as the Administrative ... (Full Story & Photos)



2016 Chief Tim Brown (l) and Chad Hastings (r) - Chad was honored with the Gerald L. Lindsay Firefighter of the Year Award for 2016.

Garage Fire on Deer Park Road

Public Information Officer Bruce Bouch, March 26

At 2:40 p.m., crews from Gamber and Reese Volunteer Fire Departments were initially alerted for a large shed fire at 646 Deer Park Road in Westminster. Engine 131 from Gamber was first to arrive on the scene and set up command with a working fire at the location involving a 24' x 30' detached garage. A compliment of apparatus and firefighters arrived to assist with extinguishment efforts to ... (Full Story & Photos)

Overturned Car In Front of Station 13

Firefighter Dylan Baker, March 24

At 8:47 pm the members of Gamber and Community Fire Company heard a loud noise coming from the front of the station. Upon investigation, the members noticed that a Jeep had rolled onto its roof in front of the station. Engine 134 and Medic 139 quickly responded. On arrival 134 stated that there was a pole that was sheared in half. The driver of the car was uninjured and refused treatment. Route 32 ... (Full Story & Photos)


Picture from www.winfieldvfd.org

2nd Alarm Fire In Winfield

Chief Charlie Green Jr, March 23

On Thursday morning, March 23, 2017, units from Gamber were alerted to assist Winfield with a house fire. Engine 131 and Engine Tanker 133 responded with 7 members. Chief 14-2 saw a large column of smoke while en-route to the scene and requested a tanker task force. The Chief arrived with a two story single family house with fire in the second floor and roof area. He then requested a second alarm. ... (Full Story & Photos)

Pouder Road Smoke Alarm Walk

Public Information Officer Clay Myers, March 11

Gamber & Community Fire Co. members devoted several hours on a very cold Saturday morning to the Pouder Road neighborhood in Eldersburg after last week's house fire.

Members visited each house on the road to check smoke alarms. We knocked on 24 doors today. We had nine houses that did not answer the door, one vacant house, and four people declined our services. Four houses advised us they had checked ... (Full Story & Photos)

15 Acre Woods Fire in Baltimore County

Captain Alan Barnes, March 09

Around 14:20 hrs units from Gamber were alerted with other Carroll County Volunteer Companies to assist Baltimore County units with a large woods fire that was spreading quickly and threatening several near by homes, do to extremely dry and windy conditions. Crews responded to Holbrook Road off Liberty Road. After arriving ET133 quickly provided a needed water supply while placing two attack lines ... (Full Story & Photos)

Small Fire On Exterior Of House

Chief Charlie Green Jr, March 08

Wednesday March 8, 2017, Gamber & Community Fire Co. and neighboring fire department crews were alerted for a building fire with rescue in the 1700 block of Antler Lane in the neighborhood off of Deer Park Road. Utility 13 was coming back from class and was first on scene. It reported a fire in the front corner of the house and all occupants were out of the house.

Engine 134 arrived shortly after ... (Full Story & Photos)

Multiple Fire Fatalties Over the Weekend Remind Us to be Fire Safe

Chief Charlie Green Jr, March 07

Statewide (March 6, 2017) -- Four tragic dwelling fires occurred over the weekend that claimed the lives of five Marylanders. Several more individuals received injuries at these incidents and many family pets also perished as result. These incidents are a constant reminder of the need to be ever vigiliant when practicing fire safety in the places we live. Fire does not discriminate, it will strike ... (Full Story)




Old Washington Road House Fire

Firefighter Dylan Baker, March 04

Just after members cleaned up the hose and their units from the early morning fire on Pouder Road, the Emergency Communication Center (ECC) dispatched a call at 7:55 am for another house fire.

Engine 134 arrived first on the scene with heavy fire conditions. Captain 13 requested a Tanker Task Force and exterior attack only.

Chief 14-1 went to a foam only attack and the fire was quickly brought under ... (Full Story & Photos)



134 arrived with heavy fire conditions while the crew pulled a 2" hand-line.

POUDER ROAD HOUSE FIRE

Public Information Officer Clay Myers, March 04

Gamber & Community Fire Co. and neighboring fire companies were alerted for a house fire just after midnight on Saturday, March 4. The initial call was dispatched at approximately 12:13 am to the 1100 block of Pouder Road in Sykesville. As units responded, the call was upgraded to a possible person trapped.

First arriving units reported seeing smoke and flames as they turned onto Pouder Road from ... (Full Story & Photos)

Our primary mission is to preserve life, property, and the environment in that order. Our commitment to that goal and your support for us has brought the latest technology, training, and apparatus to the front lines to provide you with a better service.



( Pictures provided by members of the Gamber & Community Fire Co. unless otherwise noted. )