2021 Incidents
Fire
EMS
Dive
Jan
33
63
1
Feb
29
76
1
Mar
36
80
1
Apr
31
81
1
May
48
69
1
Jun
38
79
2
Jul
42
89
2
Aug
44
100
0
Sep
42
112
5
Oct
Nov
Dec
Total
343
749
14
Past Incidents
Fire
EMS
Dive
2020
422
770
15
2019
453
809
14
2018
445
889
37
2017
478
936
11
2016
401
938
13
2015
441
940
15
2014
439
850
19
2013
390
773
12
2012
369
825
9
2011
383
698
36
2010
426
754
14
2009
455
721
2008
539
754
2007
520
647
Web Counters
Website Visitors
Since
April 14, 2005

Visitors Today
Oct 28, 2021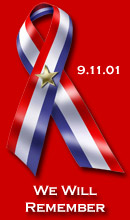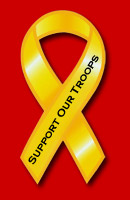 Fire Prevention Chairman Bridget Weishaar explains the different aspects of an ambulance to a small group of four year olds and their teachers.

Gamber Hosts Preschoolers for Fire Prevention Visit

Public Information Officer Clay Myers, October 10

The fire company hosted 21 preschool students and their teachers on Monday, October 4, 2021. Four-year olds from Wards Chapel Preschool in Randallstown visited the fire station in an annual event coordinated by Bridget Weishaar, fire prevention chairman.

The children enjoyed a tour of the station, small group explanations of the fire and ambulance apparatus, a demonstration of a firefighter's turnout ... (Full Story & Photos)


Gamber Fire Apparatus Pass Annual Testing and Inspections

Public Information Officer Clay Myers, October 04

Annual pump testing and equipment inspections on Gamber & Community Fire Co.'s fire apparatus were held on Saturday, September 25. Engines 131 and 134 and Engine/Tanker 133 went to the Carroll County Public Safety Training Center in Westminster for the testing.

Each unit went individually and connected to the underground tank that supplies the water for pump testing. A series of tests was conducted ... (Full Story & Photos)



Engine 131 undergoing its annual pump test and inspection at the Carroll County Public Safety Training Center. Chief Engineer Chuck Doyle (white hat) runs the pump. Photo by Bo Stansbury


Annual Junior Firefighter's Day Resumes in 2021

Public Information Officer Clay Myers, September 26

Junior firefighters from ten Carroll County fire companies participated in the annual Junior's Day at the Carroll County Public Safety Training Center in Westminster on Saturday, September 25, 2021. The event was not held in 2020 due to the pandemic.

Junior members participated in several demonstrations, training exercises, and contests. Senior firefighters from several fire companies participated, ... (Full Story & Photos)



Junior and senior members from Gamber & Community Fire Co. pose for a photo.



Charter Member Wesley L. "Buddy" Lindsay Remembered

Public Information Officer Clay Myers, September 14

Wesley Leroy "Buddy" Lindsay, age 77, of Finksburg, passed away on Sunday, September 12, 2021, at home.

Born August 30, 1944, in Hanover, PA he was the son of the late Frank Leroy Lindsay and Ruth Mae Poole Lindsay. He was the loving husband of Sarah Elizabeth Covington Lindsay.

Buddy retired as a machinist quality control inspector from MAC Machine where he had worked for many years. He was a veteran ... (Full Story & Photos)



Buddy was honored with a certificate from the Maryland General Assembly on May 10, 2014 at the fire company's 50th Anniversary Banquet. State Senator Justin Ready and Delegate Susan Krebs presented the award.



Scene from the 2021 Carnival.

Carnival Raffle Winners Announced

Public Information Officer Clay Myers, September 13

The members of the Gamber & Community Fire Company and the Gamber Junior Fire Company want to extend our thanks to the community for supporting our 2021 carnival.

Once we have taken a well deserved rest, we will begin planning for next year's big event which will return to our traditional May/June dates around Memorial Day. Thank you again from all of us.

Congratulations to our 2021 carnival raffle ... (Full Story & Photos)


Swiftwater Training in the Potomac River

Lieutenant Patrick Livesay, July 24

Members of the Gamber and Community Fire Company Water Rescue Team, and Carroll County ATR (Advanced Technical Rescue) Team spent the day on the Potomac River practicing swift-water rescue skills.

This particular section of the Potomac River is the feeder canal adjacent to the C&O Canal, also known as Lock #6. This feeder canal was originally created to allow additional water into the C&O Canal ... (Full Story & Photos)



Proper entry technique for a live victim rescue

Crab drive thru news

Chief Charlie Green Jr, June 26

For those that crabs for the drive through…. The truck got into an accident but good news they did make it. It will be delayed a little bit but they are trying to get back on schedule. Sorry for any delays.

As always thanks for you undertsanding and support.... (Full Story)




Our primary mission is to preserve life, property, and the environment in that order. Our commitment to that goal and your support for us has brought the latest technology, training, and apparatus to the front lines to provide you with a better service.

( Pictures provided by members of the Gamber & Community Fire Co. unless otherwise noted. )