2023 Incidents
Fire
EMS
Dive
Jan
45
124
1
Feb
27
77
0
Mar
Apr
May
Jun
Jul
Aug
Sep
Oct
Nov
Dec
Total
72
201
1
Past Incidents
Fire
EMS
Dive
2022
611
1266
8
2021
480
1114
17
2020
422
770
15
2019
453
809
14
2018
445
889
37
2017
478
936
11
2015
401
938
13
2015
441
940
15
2014
439
850
19
2013
390
773
12
2012
369
825
9
2011
383
698
36
2010
426
754
14
2009
455
721
Web Counters
Website Visitors
Since
April 14, 2005

Visitors Today
May 28, 2023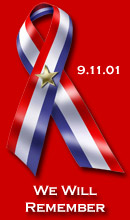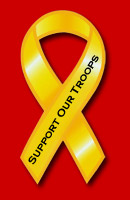 It's that time of year again. 8 Nights of Carnival

Assistant Chief Charlie Green Jr, April 26

Carnival runs from Friday, May 26- June 3rd. Carnival opens nightly at 6pm. We will be closed Wednesday May 31 to give our volunteers a night off. As in years past we have partnered with Rosedale Attractions and Shows to bring the community great rides, games and food.

We are offering discounted ride coupons. One coupon is redeemable for one ride all night armband. Coupons purchased until May 15 ... (Full Story & Photos)


2022 Awards Presented at April Company Meeting

Public Information Officer Clay Myers, April 19

The Gamber & Community Fire Company presented honors and awards to its members for 2022 after the regular company meeting on Monday, April 17, 2023.

The Gerald L. Lindsay Memorial Firefighter of the Year Award was presented to Chad Hastings.

The Rookie of the Year Award went to Kayla Sherfey.

Carol Taylor was presented with the Herman Hoff Memorial Award for outstanding service in fund raising.

Susan ... (Full Story)





Huge Woods Fire Challenges Firefighters

Public Information Officer Clay Myers, April 05

Gamber & Community Fire Co. was alerted to assist Baltimore County Fire Department with a brush and woods fire at 3:15 pm on Tuesday, April 4, 2023. The fire was located in the Soldiers Delight Natural Environmental Area located off of Deer Park Road in Baltimore County.

The fire grew rapidly to at least eight alarms as crews called for more equipment and manpower. Since this is a remote area, there ... (Full Story & Photos)


Open Letter from the Maryland State Fire Marshal

Public Information Officer Clay Myers, March 31

To: All Marylanders

I am here to inform you that the State of Maryland has seen the worst increase in fire deaths in the first three months of 2023 than in any other time in recent decades.

Close to 40 Marylanders have lost their lives to fire from the eastern shore to the mountains of western Maryland. This deeply saddens and concerns me to my core. We need to slow this trend down immediately.

I ... (Full Story)





Gamber Tanker Assists Baltimore County on Tanker Truck Crash & Fire

Public Information Officer Clay Myers, March 24

Engine/Tanker 133 from Gamber & Community Fire Co. responded to a fuel tanker truck crash in Baltimore County early Friday morning.

A tanker truck loaded with fuel overturned and caught on fire on the entrance ramp to I-795 North early Friday morning, closing lanes on I-795 North past I-695, according to the Baltimore County Fire Department. The incident was first reported just before 6:00 am. The ... (Full Story & Photos)


Capital Improvements at Gamber

Public Information Officer Clay Myers, March 10

The fire company recently made some capital improvements at the station.

The first significant project was repair and repaving of portions of the parking lot and apron in front of the engine bays. The fire company contracted with Bollinger & Brooks Construction, Inc. of Manchester for the paving project.

Additionally, a new sign has been installed in front of the station. The sign was fabricated ... (Full Story & Photos)


Gamber Junior Firefighter Fun Day

Public Information Officer Clay Myers, January 14

Gamber & Community Fire Co. hosted Gamber Junior Firefighter Fun Day on Saturday, January 14, 2023. The event ran from 10:00 am through 3:00 pm. at the Gamber station.

Thirty-two juniors from five Carroll County fire companies participated. These included Sykesville, Mt. Airy, Westminster, and Winfield in addition to juniors from Gamber. Senior members, parents, and relatives of the junior firefighters ... (Full Story & Photos)



The hose-hook-up activity.


Gamber Firefighters Busy on January 2, 2023

Public Information Officer Clay Myers, January 03

Gamber & Community Fire Co. was alerted for a house fire in the 300 block of Klees Mill Road in Westminster at approximately 10:36 am. This was in Gamber's Box Area 13-14. Units from Gamber, Winfield, Sykesville, Westminster, and Reese were alerted and responded to a reported house fire.

The incident turned out to be a kitchen fire where an air fryer ignited on a stove-top and extended a bit to kitchen ... (Full Story)





New Officers for 2023

Public Information Officer Clay Myers, December 31

New officers have been elected and/or appointed to Fire/Rescue/EMS and administrative positions for the Gamber and Community Fire Co. as follows:

2023 Administrative Officers

President – Dale Bollinger
1st Vice President – Chrissy Green
2nd Vice President – Emily Franklin
Treasurer – Susan Sullivan
Recording Secretary – Todd Tracey
Corresponding Secretary - Jeannie Green
Sergeant-at-Arms - Charles ... (Full Story)




Scholarship Opportunity Offered for 2023-24

Public Information Officer Clay Myers, December 17

The Oscar Brothers Memorial Scholarship Fund

BACKGROUND

The Gamber and Community Fire Company in cooperation with the Oscar Brothers family will once again be offering a four-year college scholarship to a student who lives within the primary area serviced by the fire company. This scholarship will officially be known as the Oscar Brothers Memorial Scholarship Fund.

The Brothers family has been ... (Full Story)




Our primary mission is to preserve life, property, and the environment in that order. Our commitment to that goal and your support for us has brought the latest technology, training, and apparatus to the front lines to provide you with a better service.

( Pictures provided by members of the Gamber & Community Fire Co. unless otherwise noted. )