2022 Incidents
Fire
EMS
Dive
Jan
47
90
0
Feb
45
74
1
Mar
45
68
0
Apr
51
71
1
May
40
105
2
Jun
61
91
1
Jul
65
75
2
Aug
45
76
0
Sep
Oct
Nov
Dec
Total
399
650
7
Past Incidents
Fire
EMS
Dive
2021
480
1114
17
2020
422
770
15
2019
453
809
14
2018
445
889
37
2017
478
936
11
2016
401
938
13
2015
441
940
15
2014
439
850
19
2013
390
773
12
2012
369
825
9
2011
383
698
36
2010
426
754
14
2009
455
721
2008
539
754
Web Counters
Website Visitors
Since
April 14, 2005

Visitors Today
Sep 24, 2022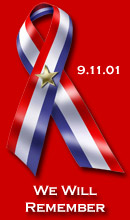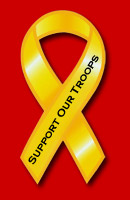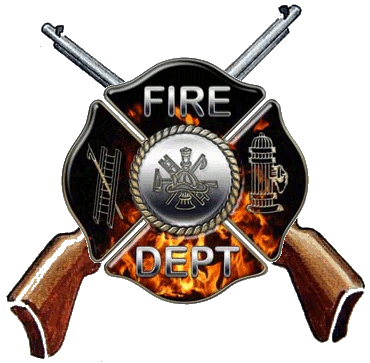 Saturday Morning Fire Training

Public Information Officer Clay Myers, September 17

Firefighters from Gamber participated in fire training on Saturday, September 17, 2022 at the Carroll County Public Safety Training Center in Westminster. The drill focused on engine company operations such as pulling hand lines, extending hand lines, standpipe pack operations, and flowing water. The training was coordinated and supervised by Lieutenant 13-1 Frank Smith and Lieutenant 13-3 Sean Baldwin.... (Full Story & Photos)


Gamber's Engine 131 Assists Hampstead on Structure Fire

Public Information Officer Clay Myers, September 06

Gamber & Community Fire Co. assisted Hampstead Volunteer Fire Co. with a building fire on Saturday, September 3, 2022. The fire at the Dollar General store in the 800 block of S. Main St. went to a second alarm and Gamber's Engine 131 responded to the scene.

The crew from Gamber assisted with roof operations and ventilation. Later in the incident, Engine 134 was alerted to fill-in Hampstead Station ... (Full Story)





New Water Rescue Boat Ready for Service

Public Information Officer Clay Myers, September 01

The fire company is placing a new water rescue boat in service. It is a 2022 Zodiac Milpro Grand Raid Mark 2. It is 14' in length and will be powered by a 2011 Honda 30 HP outboard motor. This motor powered the previous Zodiac rescue boat, a 2010 Mark 2 Futura model and the Honda is still in very good condition. The new boat will be identified as Boat 13-1.

The fire company authorized the replacement ... (Full Story & Photos)



Mike with his famous air horn at an earlier fire company carnival

Gamber Announces the Passing of Life Member Mike Sullivan

Public Information Officer Clay Myers, July 28

It is with deep sadness and heavy hearts that the Gamber & Community Fire Co. announces the passing of Life Member Mike Sullivan.

William Michael "Mike" Sullivan, 60, of Sykesville passed away unexpectedly on Tuesday, July 26, 2022, at the University of Maryland Shock Trauma Center in Baltimore from injuries sustained in an accident.

Born February 10, 1962, in Baltimore, he was the son of William ... (Full Story & Photos)

Have a Safe 4th of July!

Public Information Officer Clay Myers, June 30

This July 4th holiday weekend, the best way to protect your family from fireworks injuries is to not use them at home. Have a Safe 4th of July!... (Full Story & Photos)



Left to right, Terry Brothers and Lauren Johnson, representing the Oscar Brothers Family, and Michael Jaret and his parents, Jeanne and Jon Jaret. Terry Brothers is one of the sons of Oscar Brothers and Lauren Johnson is a great grand daughter of Oscar.

Gamber Scholarship Winners Announced

Public Information Officer Clay Myers, June 25

Members of the Gamber & Community Fire Co. and the Oscar Brothers Family are pleased to announce that Ryan Kirkpatrick and Michael Jaret have been named the winners of the 2022 Oscar Brothers Memorial Scholarship.

This scholarship is jointly sponsored by the Oscar Brothers family and the Gamber & Community Fire Company, and it awards a combined total to each student of up to $21,000.00 over four ... (Full Story & Photos)


Gamber President inducted into County Hall Of Fame

Public Information Officer Todd Tracey, June 14

Gamber President Dale Bollinger entered into Carroll County Volunteer Emergency Services Association (CCVESA) Hall of Fame at the 2022 Convention.

At its 2022 Convention, CCVESA selected several new members to be honored in its Hall of Fame. Dale Bollinger, current President of Gamber & Community Fire Company, was among the honorees.

President Bollinger's volunteer service started in 1966 when ... (Full Story & Photos)



Scene from the 2022 Gamber & Community Fire Co. carnival.

Carnival Raffle Winners Announced

Public Information Officer Clay Myers, June 05

The members of the Gamber & Community Fire Company and the Gamber Junior Fire Company want to extend our thanks to the community for supporting our 2022 carnival. It was a big success despite not opening the first night due to the weather.

Once we have taken a well deserved rest, we will begin planning for next year's big event. Thank you again from all of us.

Congratulations to our 2022 carnival ... (Full Story & Photos)


Company Training & Three Calls Result in a Busy Saturday Morning

Public Information Officer Clay Myers, May 21

Scheduled training took place early Saturday morning, May 21, 2022. At 9:00 am, firefighters and officers from Gamber participated in auto extrication drill training behind the station. Three vehicles were used in the simulated rescue drills. The vehicles were a small Ford pickup, a Jeep Cherokee, and a Ford Explorer. Participants did various evolutions with different tools and in one case, they rescued ... (Full Story & Photos)



Firefighters prepare the patient for transport.



Sean Baldwin accepts the Gerald L. Lindsay Memorial Firefighter of the Year Award from 1st Vice President/Captain Chad Hastings (L) and President Dale Bollinger.

2021 Awards Presented at March Company Meeting

Public Information Officer Clay Myers, March 22

The Gamber & Community Fire Company presented honors and awards to its members for 2021 after the regular company meetings on Monday, March 21, 2022

The Gerald L. Lindsay Memorial Firefighter of the Year Award was presented to Sean Baldwin.

Chad Hastings was presented with the Herman Hoff Memorial Award for outstanding service in fund raising.

Todd Tracey was honored as the Administrative Member ... (Full Story & Photos)


Our primary mission is to preserve life, property, and the environment in that order. Our commitment to that goal and your support for us has brought the latest technology, training, and apparatus to the front lines to provide you with a better service.

( Pictures provided by members of the Gamber & Community Fire Co. unless otherwise noted. )