2023 Incidents
Fire
EMS
Dive
Jan
45
99
1
Feb
27
73
0
Mar
56
96
3
Apr
64
92
1
May
59
96
0
Jun
49
102
1
Jul
65
90
2
Aug
60
106
2
Sep
59
66
1
Oct
50
87
2
Nov
Dec
Total
534
907
13
Past Incidents
Fire
EMS
Dive
2022
611
1266
8
2021
480
1114
17
2020
422
770
15
2019
453
809
14
2018
445
889
37
2017
478
936
11
2015
401
938
13
2015
441
940
15
2014
439
850
19
2013
390
773
12
2012
369
825
9
2011
383
698
36
2010
426
754
14
2009
455
721
Web Counters
Website Visitors
Since
April 14, 2005

Visitors Today
Dec 02, 2023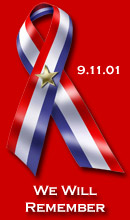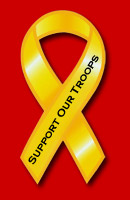 Second House Fire in 12 Hours

Public Information Officer Clay Myers, November 15

A second house fire within 12 hours challenged firefighters from Gamber and neighboring fire companies on Wednesday, November 15. This call was dispatched at approximately 5:08 pm for a house fire in the 4300 block of Poole Rd. in Gamber. Poole Rd. runs off of Sykesville Rd., Rt. 32.

Firefighters arrived with smoke and fire showing and requested a working fire dispatch which includes staffing for ... (Full Story & Photos)


Early Morning House Fire with Mayday

Public Information Officer Clay Myers, November 15

Gamber & Community Fire Co. and neighboring fire departments were alerted for a house fire at 5:00 am on Wednesday, November 15, 2023. Units arrived on the scene and reported smoke showing. It was located in the 3900 block of Robin Hood Way just off of Klees Mills Road. After sizing up the residence, a two-story dwelling, firefighters declared a working fire.

Sykesville Freedom District Fire Dept. ... (Full Story & Photos)


Santa is Coming to Gamber

Lieutenant William Reardon, November 12

Ho, Ho, Ho, it is that time of year again when Santa Claus makes his rounds in Gamber and the surrounding neighborhoods with help from Gamber and Community Fire Company. All are invited to come out and see Santa Claus and his firefighter helpers bring cheer and good tidings to all.

While we are driving around with Santa Claus, the lights and sirens will be on to announce our arrival.

Please note ... (Full Story & Photos)


New Tanker Ordered

Public Information Officer Clay Myers, October 25

Gamber & Community Fire Co. recently placed an order for a new tanker. The New Apparatus Committee met with Bob Pursel of Commonwealth Fire Equipment Co., Winchester, VA on October 18 to sign the contract for the new vehicle. It will be manufactured by 4 Guys Fire Trucks in Meyersdale, PA.

The new tanker will replace the current unit, Engine/Tanker 133 which is a 2003 Pierce apparatus with a 2500-gallon ... (Full Story & Photos)



An initial sales drawing of the new tanker.


Fire Prevention Week

Public Information Officer Clay Myers, October 06

Fire Prevention Week - October 8 – 14, 2023

This year's Fire Prevention Week™ (FPW™) campaign, "Cooking safety starts with YOU. Pay attention to fire prevention™," works to educate everyone about simple but important actions they can take to keep themselves and those around them safe when cooking.

Did you know? Cooking fires are the leading cause of home fires and home fire injuries. Unattended ... (Full Story)




Sportsman's Winner Announced

Corresponding Secretary Jeannie Green, October 05

Sportsman's Night Winners from September 30, 2023:

Drawing Number 1 Winner 124
Drawing Number 25 Winner 97
Drawing Number 50 Winner 261
Drawing Number 75 Winner 301
Drawing Number 100 Winner 219
Drawing Number 125 Winner 267
Drawing Number 150 Winner 369
Drawing Number 175 Winner 251
Drawing Number 200 Winner 282
Drawing Number 212 Winner 289
Drawing Number 225 ... (Full Story)




Carroll's Best

Assistant Chief Charlie Green Jr, September 26

Every year the Carroll County Times does a Carroll's Best Awards. This contest allows residents and visitors of Carroll County to nominate and vote for businesses who are among the best!

We are pleased to announce that we have been selected again this year for Carroll's Best Bingo and Honorable Mention for Best Carnival. No one at Gamber is quite sure how many years we have won Best Bingo, but we ... (Full Story & Photos)


Gamber Responds to House Fire During Severe Thunderstorm Warning

Public Information Officer Clay Myers, September 09

Units from Gamber & Community Fire Co. responded to reports of a house fire in the 4100 block of Louisville Road in Finksburg. The call was dispatched at 4:15 pm on Saturday during a severe thunderstorm warning in Carroll County.

Also alerted on the call were Reese, Baltimore County units, Sykesville, and staff from CCDFEMS. Chief 13, Hastings, responded in Duty 13 and requested additional tankers ... (Full Story & Photos)



The first engine on the scene reported fire showing. Photo by Frank Smith


Gamber Assists Sykesville with Working House Fire

Public Information Officer Clay Myers, August 24

Gamber and Community Fire Co. units were alerted to assist Sykesville Freedom District Fire Department with a reported house fire in the 5400 block of Mineral Hill Road in Eldersburg, Wednesday evening, August 23 at approximately 9:05 pm.

Chief 12, Ed Ruch, Jr., arrived on the scene and reported a well-involved dwelling fire. He advised responding crews to establish an exterior attack.

Gamber units ... (Full Story)





Gamber Responds to 3 Alarm Commercial Fire in Reisterstown

Public Information Officer Clay Myers, July 19

Units from Gamber & Community Fire Co. were called to assist on a 3 alarm commercial fire in Reisterstown, Baltimore County. The fire was in an Advance Auto Parts store in the 11900 block of Reisterstown Road. Baltimore County Fire Department reported that the initial call was received at 9:41 pm.

Gamber units were dispatched at approximately 9:50 and eventually responded with Engines 131 and 134 ... (Full Story & Photos)

Our primary mission is to preserve life, property, and the environment in that order. Our commitment to that goal and your support for us has brought the latest technology, training, and apparatus to the front lines to provide you with a better service.

( Pictures provided by members of the Gamber & Community Fire Co. unless otherwise noted. )