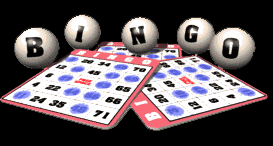 **SUBSCRIBE TO OUR BINGO NEWSLETTER ON THE FRONT PAGE**
Gamber Fire Company Bingo will re-open on Tuesday, May 4, 2021

We have strict guidelines we must follow. Please be patient with us as we are trying to protect you, our customers, and our staff. These restrictions are set by the County Health Department based on State recommendations due to the Coronavirus (CoVID-19) Pandemic.

Occupancy---Our Social Hall holds 360 people so at 50% capacity we will be able to seat approximately 180 people. There will be one entrance and we will be counting individuals as they enter. Once we reach our capacity, we will have to turn people away.

Doors will open a 5pm. We will only allow players to enter through the main social hall door. You must have your temperature taken before entering. Seating is on a first come first served basis, No seats can be held. Please be patient, as you may not get your regular seat. We must follow the rules of social distancing.

A face mask (covering the nose and mouth) must be worn. You may remove your mask while eating or drinking. If you are not wearing a face mask we have the right to refuse to serve you.

Social Distance
Seating will be limited. Seating will be first come, first served. Seats cannot be moved or saved. If you come as a family, you may sit together otherwise seating will be six (6) feet apart. Please remember when in line you must maintain six (6) feet social distancing. If and when you leave your seat, you must wear a mask

With these restriction in place, we feel that bingo can be played and enjoyed in a safe manner. However, please realize the pandemic is still a real threat, especially to those who are elderly. Using CDC guidelines, or the advice of your doctor, please use your best judgment to attend or not. Please remember if you have a cold, fever, sneezing or are feeling bad. Please stay home.
WE RESERVE THE RIGHT TO TURN ANYONE AWAY IF THEY APPEAR TO BE SICK OR HAVE A FEVER.
If you have any questions you can reach Mike or I at:
Mike at 410-596-1760 or Jeannie 443-277-4512
---
We have Bingo every Tuesday Night, starting at 7:00 PM. Doors open at 5:00 PM. Food and beverages are on sale. We offer different menus each week, with a variety of foods and desserts for sale. Sodas, chips, and candy bars are also offered.
Bingo is played all 20 ways. Regular games pay $50.00 with Specials paying $75.00. We have a Winner-Take-All game and a Quickie game. Our jackpot game is a progressive built up game for $1,000.00 on a specific number, otherwise we pay $500.00.

Any questions call Jeannie at 443-277-4512 or e-mail at jgreen@gambervfd.org.