2021 Incidents
Fire
EMS
Dive
Jan
32
63
1
Feb
29
76
1
Mar
Apr
May
Jun
Jul
Aug
Sep
Oct
Nov
Dec
Total
61
139
2
Past Incidents
Fire
EMS
Dive
2020
422
770
15
2019
453
809
14
2018
445
889
37
2017
478
936
11
2016
401
938
13
2015
441
940
15
2014
439
850
19
2013
390
773
12
2012
369
825
9
2011
383
698
36
2010
426
754
14
2009
455
721
2008
539
754
2007
520
647
Web Counters
Website Visitors
Since
April 14, 2005

Visitors Today
Apr 17, 2021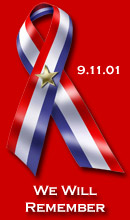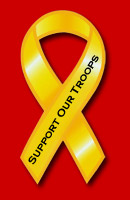 E-131 Rehab Photo's for Week of 12/18/2020
By Chief Engineer Chuck Doyle Jr.
December 18, 2020
More progress. Graphics are going on. Items like the grille had to be removed due to some graphics behind the grille. Cross lay netting is now in place. Driver's seat is back in now. So that means the new 3rd generation command system has been completed as the original one went bad. It was a first gen system from 1999. President Bollinger was talking to staff at the shop today and looks as if its going to be the week between Christmas and New Years to be ready for us. Fingers crossed.
Note from the shop:
I'm sure someone will pick up on this, but I just wanted to point it out anyway…
I thought the bumper needed something on there since you were losing the gold 131 on the cab panel for the Roto-Ray. It seemed to a good idea. It is the same color and font as 131 located in the white stripe on the cab doors. This was just a little something that I had the sign shop do and I put it on the bumper this afternoon.



131 on bumper now. We lost space when the Roto -ray was installed




Grille removed to install graphic's.




Looks to be right side of pumper body graphics are done




More of the right side of pumper body




Right side of pumper body




Right side cross lay netting in place.




Left side bring prepped for graphic's




Left cross lay netting




Driver's seat now back in.