2017 Incidents
Fire
EMS
Jan
47
81
Feb
Mar
Apr
May
Jun
Jul
Aug
Sep
Oct
Nov
Dec
Total
47
81
Past Incidents
Fire
EMS
2016
413
938
2015
456
940
2014
455
850
2013
402
773
2012
378
825
2011
419
698
2010
425
754
2009
455
721
2008
539
754
2007
520
647
2006
561
771
Web Counters
Website Visitors
Since
April 14, 2005

Visitors Today
Feb 21, 2017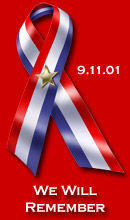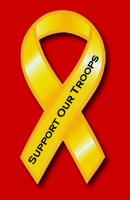 2017 SCHOLARSHIP ANNOUNCED - 10TH YEAR SERVING THE COMMUNITY

Public Information Officer Clay Myers, February 01

The Oscar Brothers Memorial Scholarship Fund

BACKGROUND

The Gamber and Community Fire Company in cooperation with the Oscar Brothers family will once again be offering a four year college scholarship to a student who lives within the primary area serviced by the fire company. This scholarship will officially be known as the Oscar Brothers Memorial Scholarship Fund.

The Brothers family has been ... (Full Story)




Annual In-Service Training

Public Information Officer Clay Myers, January 22

Members of the Gamber & Community Fire Co. participated in the annual suppression in-service training. This included hazmat operations refresher, SCBA (self-contained breathing apparatus) refresher, PPE (personal protective equipment) inspection, blood borne pathogens training, CPR refresher, and fire department CPR training. Thank you to the Gamber auxiliary for preparing lunch for all participants. ... (Full Story & Photos)



Gamber members in full turnout gear refresh their SCBA skills.

New Smoke Alarm Law Reminder

Chief Charlie Green Jr, January 14

A new state law aimed at reducing home fire deaths went into effect on July 1, 2013. It requires replacement of any battery-only operated smoke alarm that is more than 10 years old with a unit powered by a 10-year sealed-in battery having a "Hush" button feature – ultimately affecting more than 800,000 Maryland homes with battery- only operated smoke alarms. The effective date for this requirement ... (Full Story & Photos)

New Officers for 2017

Public Information Officer Clay Myers, December 30

New officers have been elected and appointed to Fire/Rescue/EMS and administrative positions for the Gamber and Community Fire Co. as follows:

2017 Administrative Officers

President – Michael Franklin
1st Vice President – Dale Bollinger
2nd Vice President – Chad Hastings
Treasurer - Clayton Myers, Jr.
Recording Secretary - Christine Green
Corresponding Secretary - Jeannie Green
Sergeant-at-Arms ... (Full Story & Photos)



2017 Officers of the Gamber & Community Fire Co. are sworn in at the January 16 company meeting. Dennis Brothers (left in white sweat shirt), President of CCVESA, performs the swearing in. Photo by R. Panos

Help Wanted Part Time EVOD Position

EMS Lieutenant Bridget Weishaar, December 21

We are accepting applications for a part time EVOD position

Work schedule is 10 hour days 0700-1700 Monday through Friday

Benefits
Simple IRA
Enrollment in Aflac

Salary: $15.00/hourly

Job Announcement:
Responds to emergency calls to protect life and property; combats, extinguishes and prevents fires; drives emergency apparatus, participates in rescue extrication operations and provides emergency ... (Full Story)




Car Runs Off Road in Carroll's 1st Winter Storm

Firefighter Dylan Baker, December 17

On December 17th 2016 at 15:21 Gamber along with Baltimore County Station 56 and 41 were alerted for a vehicle collision involving one car off the embankment at Deer Park Road and Nora Dr.

Duty 13 arrived on scene West on Deer Park Road to find a car well off the road with no entrapment. Duty 13 place Baltimore County units in service. Engine 134 arrived on the scene and assisted the driver of the ... (Full Story & Photos)

HOLIDAY FIRE SAFETY

EMS Lieutenant Bridget Weishaar, December 12

Facts about home holiday fires

•One of every three home Christmas tree fires is caused by electrical problems.

•Although Christmas tree fires are not common, when they do occur, they are more likely to be serious. On average, one of every 31 reported home Christmas tree fires results in a death compared to an average of one death per 144 total reported home fires.

•A heat source too close to the ... (Full Story)




Breakfast with Santa - A great Success

Public Information Officer Bruce Bouch, December 04

On Saturday, December 3rd, the Gamber and Community Fire Company held our annual Breakfast with Santa. The decorations were hung and Christmas holiday music filled the air as Santa greeted a few hundred children in the engine bay throughout the day! One special child reminded us all of the true meaning of Christmas when he asked Santa for money to be donated to St. Jude Children's Hospital to help ... (Full Story & Photos)

Help Wanted - Part-Time Advanced Life Support Provider Position

Firefighter/Paramedic, December 04

We are accepting applications for Part-time Advanced Life Support Provider position

Work Schedule:
10 Hour Days 14 hour Nights

Benefits:
Simple IRA
Enrollment in Aflac

Minimum Requirements:
Twenty-one Years of Age
Maryland State Licensed as an ALS provider (Paramedic or Cardiac Rescue Technician - Intermediate)
Firefighter I
Hazardous Materials Operations
Driver's License Class C(Class ... (Full Story)




Thanksgiving Fire Safety

EMS Lieutenant Bridget Weishaar, November 16

Thanksgiving Fire Safety Tips

Stay in the kitchen when you are cooking on the stove top so you can keep an eye on the food.

Stay in the home when cooking your turkey and check on it frequently.

Keep children away from the stove. The stove will be hot and kids should stay 3 feet away.

Make sure kids stay away from hot food and liquids. The steam or splash from vegetables, gravy or coffee could ... (Full Story & Photos)

Our primary mission is to preserve life, property, and the environment in that order. Our commitment to that goal and your support for us has brought the latest technology, training, and apparatus to the front lines to provide you with a better service.



( Pictures provided by members of the Gamber & Community Fire Co. unless otherwise noted. )