2017 Incidents
Fire
EMS
Jan
49
81
Feb
32
60
Mar
57
77
Apr
11
22
May
Jun
Jul
Aug
Sep
Oct
Nov
Dec
Total
149
240
Past Incidents
Fire
EMS
2016
413
938
2015
456
940
2014
455
850
2013
402
773
2012
378
825
2011
419
698
2010
425
754
2009
455
721
2008
539
754
2007
520
647
2006
561
771
Web Counters
Website Visitors
Since
April 14, 2005

Visitors Today
Apr 29, 2017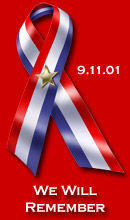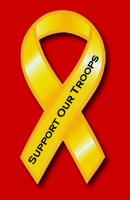 Route 91 and Deer Park Road Serious Collision

Public Information Officer Clay Myers, April 25

Gamber & Community Fire Co. units were alerted for a motor vehicle collision on Rt. 91 at Deer Park Road on Tuesday afternoon at approximately 1:30 pm. Rescue Squad 9 from Reese Fire Co. was also dispatched on the initial call.

Upon arrival of first due units along with Captain 13, Alan Barnes, a second rescue squad and two additional medic units were requested. The collision involved a Subaru SUV ... (Full Story & Photos)

THANK YOU!

Public Information Officer Bruce Bouch, April 25

The members of the Gamber & Community Fire Company wish to thank the Carroll County Times for sharing our special day filled with fire & life safety topics and recruitment opportunities. We are also very humbled and blessed to have an amazing community to provide these volunteer services. Thank you for your continued support!

http://www.carrollcountytimes.com/news/local/ph-cc-gamber-open-house-2-20170423-story.html... (Full Story & Photos)



The fire grows faster as it consumes the furnishings in the unsprinklered side of the Side-By-Side demonstration trailer.

Trooper 3 Assists on Medical Call

Firefighter Dylan Baker, April 21

At 4:12 Paramedic 139 was alerted for an injured person after a fall. Upon arrival 139 requested aviation. The landing site was behind the station with Engine 134 proving landing support for Trooper 3.... (Full Story & Photos)

OPEN HOUSE AND RECRUITMENT DAY

Public Information Officer Clay Myers, April 16

Gamber & Community Fire Co. will be hosting an Open House and Recruitment Day on Sunday, April 23, 2017. It will run from 12:00 noon to 3:00 pm at the fire station, 3838 Niner Road, Finksburg. Some of the activities and displays include the following:

NEW Inflatable Safety House, Child ID Kits, Games, Food, and More.

Public Safety Displays by the State Fire Marshal's Office, the Carroll County ... (Full Story)




Dive Team Assists With Car In The Water

Chief Charlie Green Jr, April 13

On Tuesday, April 11, 2017, the Dive Team was alerted for a vehicle in the water with subjects trapped on Brehm Road. Dive 13 responded with 3 divers and with additional divers going to the scene. Units from Westminster arrived and had 2 subjects out of the water with a third on top of the car. The third subject was able to get out of the water on their own. Dive 13 arrived and met with command and ... (Full Story & Photos)

Junior Fire Company visits Baltimore City Truck 26/ 27 Eng.

Lieutenant Joel Caple, April 12

The Gamber & Community Junior Fire Co. visited Baltimore City Fire Co. Truck 26/ Eng. 27. On this trip the juniors were able to get a better understanding of the different apparatus and tools used for firefighting and see to how important fundraising is in order for Gamber to maintain our apparatus and equipment. They were given a tour of the station and a little history behind it. The Gamber Junior ... (Full Story & Photos)



Learning the history of the 'Watch Office'

Car Shatters Pole

Firefighter Dylan Baker, April 01

Gamber and Community Fire Company was alerted around 11:30 am on Saturday, April 1 for a vehicle collision in the area of Cindy Lane and Route 32. Upon arrival, Medic 139 stated that a large SUV had struck a pole with all occupants out of the vehicle. Engine 134 arrived on the scene shortly after and requested BGE priority response. Route 32 was shut down temporarily between Deer Park Road and Cindy ... (Full Story & Photos)

Vehicle Stabilization Training at Gamber

Public Information Officer Clay Myers, March 31

Specialized training was the focus on Thursday evening, March 30, 2017. Firefighters from Gamber & Community Fire Co. drilled on vehicle stabilization and extrication.

A donated Ford SUV was used for members to practice their skills. The vehicle was turned on its side to simulate a collision with possible people trapped inside.

Under the direction of Captain Alan Barnes and Training Officer Frank ... (Full Story & Photos)


2016 Chief Tim Brown (l) and Chad Hastings (r) - Chad was honored with the Gerald L. Lindsay Firefighter of the Year Award for 2016.

2016 Awards Presented at March Company Meeting

Public Information Officer Clay Myers, March 27

The Gamber & Community Fire Company presented honors and awards to its members for 2016 after the regular company meeting on Monday, March 20, 2017.

The Gerald L. Lindsay Memorial Firefighter of the Year Award was presented to Captain Chad Hastings. G. J. Bell was presented with the Herman Hoff Memorial Award for outstanding service in fund raising. Charlie Green was honored as the Administrative ... (Full Story & Photos)

Garage Fire on Deer Park Road

Public Information Officer Bruce Bouch, March 26

At 2:40 p.m., crews from Gamber and Reese Volunteer Fire Departments were initially alerted for a large shed fire at 646 Deer Park Road in Westminster. Engine 131 from Gamber was first to arrive on the scene and set up command with a working fire at the location involving a 24' x 30' detached garage. A compliment of apparatus and firefighters arrived to assist with extinguishment efforts to ... (Full Story & Photos)

Our primary mission is to preserve life, property, and the environment in that order. Our commitment to that goal and your support for us has brought the latest technology, training, and apparatus to the front lines to provide you with a better service.



( Pictures provided by members of the Gamber & Community Fire Co. unless otherwise noted. )