2016 Incidents
Fire
EMS
Jan
47
87
Feb
29
62
Mar
45
67
Apr
26
80
May
Jun
Jul
Aug
Sep
Oct
Nov
Dec
Total
147
296
Past Incidents
Fire
EMS
2015
456
940
2014
455
850
2013
402
773
2012
378
825
2011
419
698
2010
425
754
2009
455
721
2008
539
754
2007
520
647
2006
561
771
Web Counters
Website Visitors
Since
April 14, 2005

Visitors Today
May 31, 2016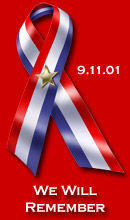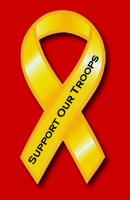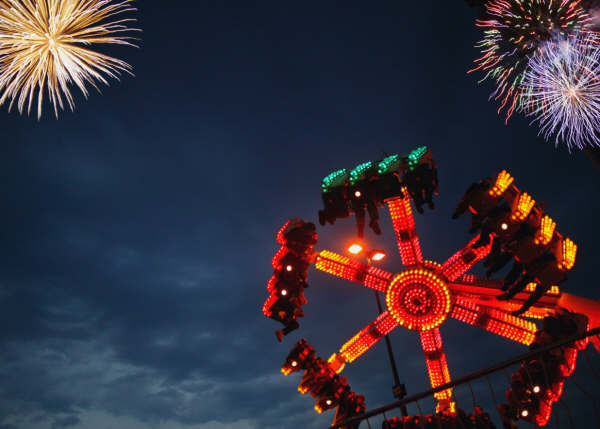 Drawing Date June 4th (Last night of Carnival)
NEW CARNIVAL BATHROOMS COMPLETED

Public Information Officer Clay Myers, May 13

Update to original story - The new bathrooms on the carnival grounds have been completed.

Construction is underway for new bathrooms on Gamber's carnival grounds. The old bathroom building was demolished several weeks ago and the foundation was installed in early March. Concrete was poured on Friday, March 18.

The new facility will have more toilets and sinks for carnival patrons. It will be ... (Full Story & Photos)


Firefighters examine the solar panel prop at the Carroll County Public Safety Training Center.

SOLAR POWER SYSTEMS TRAINING

Public Information Officer Clay Myers, April 24

Fifteen firefighters and officers from Gamber participated in a half-day training session at the new Carroll County Public Safety Training Center in Westminster. The topic was Firefighter Safety & Emergency Response for Solar Power Systems and it was sponsored by the Maryland Fire and Rescue Institute. Firefighters from Carroll County, Baltimore County, Ft. Meade, and several other jurisdictions ... (Full Story & Photos)

Open House

Public Information Officer Clay Myers, April 16

Gamber & Community Fire Co. hosted an Open House and Recruitment Day on Sunday, April 10, 2016. We talked with 30 people about membership in our fire company, including potential Junior and Senior members.

The following agencies attended:

Carroll County Health Department
Carroll County Emergency Management
American Red Cross
Carroll County Department of Aging
CHIP Program
Carroll County Sheriff's ... (Full Story & Photos)



Gamber & Community Fire Co.'s Open House

Forcible Entry Training

Assistant Chief Charlie Green Jr, April 07

On Thursday April 7, crews from Gamber went to the Carroll County Public Safety Training Center for forcible entry training. The training was led by Captain Alan Barnes and Firefighter Ian Runkles.

The training center has a prop from Tru-Force for practicing forcing doors open. This prop allows firefighters to practice time and time again which we don't get get to do very often. When we get buildings ... (Full Story & Photos)

Gamber Engine Fills in Westminster

Public Information Officer Clay Myers, April 01

Engine 131 from Gamber & Community Fire Co. filled in the Westminster station during a working house fire in Westminster.

Engine 131 had been alerted for a fire alarm sounding on Bishop Court in Westminster while all of Westminster's units were at the house fire. The engine was cancelled on the alarm call and was then transferred to Westminster. The crew remained at Westminster until after 4:30 ... (Full Story & Photos)



Engine 131 at Westminster's station.

2015 AWARDS PRESENTED AT MARCH MEETING

Public Information Officer Clay Myers, March 24

The Gamber & Community Fire Company presented honors and awards to its members for 2015 after the regular company meeting on Monday, March 15, 2016.

Dale Bollinger was honored with the Outgoing President's Award. He has served eight years as the company's president.

The prestigious Gerald L. Lindsay Memorial Firefighter of the Year Award was presented to Chris Wilson.

Charlie Green, Jr. was presented ... (Full Story)




GREEN MILL ROAD HOUSE FIRE

Public Information Officer Clay Myers, March 24

Local fire companies were alerted for a house fire at 2:12 pm on Thursday, March 24, 2016 on the 2100 block of Green Mill Road not far from Rt. 140.

First arriving units found fire from the car port on the right side of the house with extension into the roof and kitchen. Several pine trees and other shrubs bordering the house and the property line were also burning.

Units aggressively attacked ... (Full Story & Photos)


Engine 131 drafts water from Engine/Tanker 133's portable folding tank.

Gamber Assists on Tractor Trailer Fire

Public Information Officer Clay Myers, March 19

Gamber & Community Fire Company units were alerted to assist with multiple tractor trailers on fire just after 2:00 am on Saturday, March 19. The fire was located in the 3400 block of Baltimore Boulevard, Rt. 140, in Reese & Community Volunteer Fire Co.'s district. It was located in a storage area.

Gamber responded with Engine 131 and Engine/Tanker 133. Crews set up a folding tank for drafting ... (Full Story & Photos)

NEW AMBULANCE IN SERVICE

Treasurer Clay Myers, February 07

The Gamber & Community Fire Company has placed our new 2016 Ford ambulance in service.

The new unit is a Road Rescue Ultra Med Ambulance on a 2016 Ford F550 4 x 4 chassis. The unit was sold by Atlantic Emergency Solutions located in Manassas, Virginia. It was manufactured in Winterpark, Florida. A contract was signed on August 4, 2015.

This new ambulance replaces the 2010 Horton/Ford Model 553 ... (Full Story & Photos)

CHARTER MEMBER VIRGINIA BROTHERS REMEMBERED

Public Information Officer Clay Myers, February 03

Virginia Brothers, 89, of Westminster, formerly of Gamber, died Tuesday, February 2, 2016, at Westminster Ridge. Born February 4, 1926 in Ellicott City, she was the daughter of the late Ella and Andrew Ritchie. She was the wife of the late Oscar Brothers who died in 1981.

Before retiring she worked as a secretary for Mechanicsville Elementary School. She was a Charter and Auxiliary member of the ... (Full Story & Photos)

Our primary mission is to preserve life, property, and the environment in that order. Our commitment to that goal and your support for us has brought the latest technology, training, and apparatus to the front lines to provide you with a better service.



( Pictures provided by members of the Gamber & Community Fire Co. unless otherwise noted. )