2016 Incidents
Fire
EMS
Jan
Feb
Mar
Apr
May
Jun
Jul
Aug
Sep
Oct
Nov
Dec
Total
0
0
Past Incidents
Fire
EMS
2015
456
940
2014
455
850
2013
402
773
2012
378
825
2011
419
698
2010
425
754
2009
455
721
2008
539
754
2007
520
647
2006
561
771
Web Counters
Website Visitors
Since
April 14, 2005

Visitors Today
Feb 14, 2016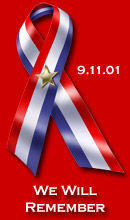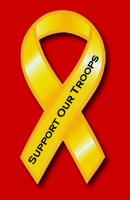 National Weather Service Alerts for Carroll County, MD
NEW AMBULANCE IN SERVICE

Treasurer Clay Myers, February 07

The Gamber & Community Fire Company has placed our new 2016 Ford ambulance in service.

The new unit is a Road Rescue Ultra Med Ambulance on a 2016 Ford F550 4 x 4 chassis. The unit was sold by Atlantic Emergency Solutions located in Manassas, Virginia. It was manufactured in Winterpark, Florida. A contract was signed on August 4, 2015.

This new ambulance replaces the 2010 Horton/Ford Model 553 ... (Full Story & Photos)

CHARTER MEMBER VIRGINIA BROTHERS REMEMBERED

Public Information Officer Clay Myers, February 03

Virginia Brothers, 89, of Westminster, formerly of Gamber, died Tuesday, February 2, 2016, at Westminster Ridge. Born February 4, 1926 in Ellicott City, she was the daughter of the late Ella and Andrew Ritchie. She was the wife of the late Oscar Brothers who died in 1981.

Before retiring she worked as a secretary for Mechanicsville Elementary School. She was a Charter and Auxiliary member of the ... (Full Story & Photos)

2016 SCHOLARSHIP ANNOUNCED - 9TH YEAR SERVING THE COMMUNITY

Public Information Officer Clay Myers, January 31

The Oscar Brothers Memorial Scholarship Fund

BACKGROUND

The Gamber and Community Fire Company in cooperation with the Oscar Brothers family will once again be offering a four year college scholarship to a student who lives within the primary area serviced by the fire company. This scholarship will officially be known as the Oscar Brothers Memorial Scholarship Fund.

The Brothers family has been ... (Full Story)




GAMBER BUSY DURING BIG STORM

Public Information Officer Clay Myers, January 27

Members of the Gamber & Community Fire Co. ran a total of 19 calls during the storm from Friday night, January 22 through Monday morning, January 25. A total of 18 volunteer members staffed the station for the storm and 16 of them were able to respond on the apparatus.

The majority of calls were medical emergencies where both the ambulance and a four wheel drive vehicle responded. The Maryland National ... (Full Story)





Firefighters work to extinguish remaining hot spots in the ceiling of the loading dock.

SAFEWAY STORE DUMPSTER FIRES

Treasurer Clay Myers, January 20

Local fire companies were alerted for a fire at the Eldersburg Safeway store located at 1313 Londontown Blvd. The initial call was dispatched at approximately 5:03 pm.

Sykesville Freedom District Fire Chief 12, Ed Ruch Jr., arrived on the scene and reported working dumpster fires with extension into the building at the loading dock and receiving area. Sykesville's Engine and Tower arrived at the ... (Full Story & Photos)

House Fire on Local Church Property

Public Information Officer Bruce Bouch, January 15

At 9:22 p.m. nearly 30 first responders were alerted of a fire at a single story ranch style home on the property of the Calvary United Methodist Church at 3939B Gamber Road in Finksburg. A passerby observed flames on the front porch area of the dwelling and quickly tried to extinguish the fire with a portable extinguisher and subsequently a garden hose connected to the front of the home. The fire ... (Full Story & Photos)



Firefighters check for extension of the fire in the ceiling and roof.


A two-car collision on Rt 32 in Westminster on Saturday afternoon.

Sykesville Road Collision Near Changing Seasons Road

Treasurer Clay Myers, December 26

Gamber & Community Fire Co. units responded to a motor vehicle collision on Rt. 32 just south of Changing Seasons Road in Westminster at approximately 3:52 pm. on Saturday, December 26. Gamber's engine handled the crash scene which completely blocked the road. Gamber's ambulance treated the most seriously injured patient prior to being sent via Maryland State Police helicopter to University of Maryland ... (Full Story & Photos)

New Officers for 2016

Treasurer Clay Myers, December 21

New officers have been elected and/or appointed to Fire/Rescue/EMS and administrative positions for the Gamber and Community Fire Co. as follows:

2016 Administrative Officers

President – Michael Franklin
1st Vice President – Dale Bollinger
2nd Vice President – Charles Green, Jr.
Treasurer - Clayton Myers, Jr.
Recording Secretary - Christine Green
Corresponding Secretary - Jeannie Green
Sergeant-at-Arms ... (Full Story)




WINTER HOLIDAY SAFETY

Treasurer Clay Myers, December 10

Winter holidays are a time for families and friends to get together. But that also means a greater risk for fire. Following a few simple tips will ensure a happy and fire-safe holiday season.

Holiday Decorating

Be careful with holiday decorations.
Choose decorations that are flame resistant or flame retardant.
Keep lit candles away from decorations and other things that can burn.
Some lights are ... (Full Story)




Breakfast with Santa

Treasurer Clay Myers, December 06

Gamber & Community Fire Company's annual Breakfast with Santa was a big success! We served over 450 adult meals and over 250 children's meals on Saturday, December 5. Thank you to our community for your continued support.

Santa is taking a well deserved rest before his big day on the 25th.

Best wishes to all for a Happy New Year!

Photos courtesy of Chief Engineer Chuck Doyle.... (Full Story & Photos)



Santa hard at work!

Our primary mission is to preserve life, property, and the environment in that order. Our commitment to that goal and your support for us has brought the latest technology, training, and apparatus to the front lines to provide you with a better service.



( Pictures provided by members of the Gamber & Community Fire Co. unless otherwise noted. )