2019 Incidents
Fire
EMS
Dive
Jan
33
56
1
Feb
38
60
1
Mar
41
73
3
Apr
24
71
0
May
41
84
2
Jun
41
83
1
Jul
36
87
2
Aug
38
60
0
Sep
29
57
0
Oct
48
51
2
Nov
48
65
1
Dec
36
62
1
Total
453
809
14
Past Incidents
Fire
EMS
Dive
2019
453
809
14
2018
445
889
37
2017
478
936
11
2016
401
938
13
2015
441
940
15
2014
439
850
19
2013
390
773
12
2012
369
825
9
2011
383
698
36
2010
426
754
14
2009
455
721
2008
539
754
2007
520
647
2006
561
771
Web Counters
Website Visitors
Since
April 14, 2005

Visitors Today
Jan 27, 2020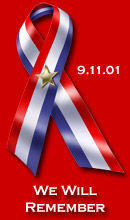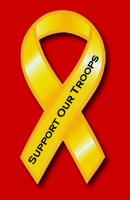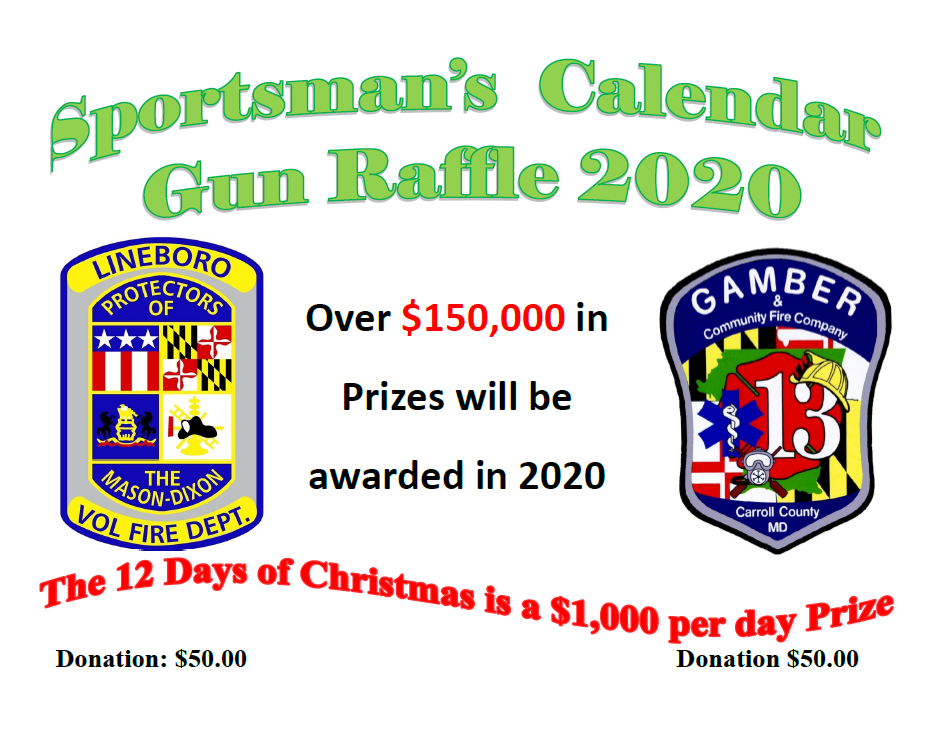 Click above for more details. Click Buy Now to Purchase
2020 Scholarship Opportunity Announced -13th Year Serving the Community

Public Information Officer Clay Myers, January 23

The Oscar Brothers Memorial Scholarship Fund

BACKGROUND

The Gamber and Community Fire Company in cooperation with the Oscar Brothers family will once again be offering a four year college scholarship to a student who lives within the primary area serviced by the fire company. This scholarship will officially be known as the Oscar Brothers Memorial Scholarship Fund.

The Brothers family has been ... (Full Story)





Engine to be Refurbished

Public Information Officer Clay Myers, January 17

Gamber & Community Fire Company's Engine 131 has been scheduled to be refurbished over the next five months. The unit will be transported to Atlantic Emergency Solutions' collision center in Roanoke, Virginia sometime during the week of January 20.

Engine 131 is a 2000 Pierce Dash pumper with an eight man cab and a 1000 gallon water tank. During the process, all corrosion will be removed, the body ... (Full Story & Photos)



The engine is already partially stripped in the shop.


New Officers for 2020

Public Information Officer Clay Myers, December 31

New officers have been elected and appointed to Fire/Rescue/EMS and administrative positions for the Gamber and Community Fire Co. as follows:

2020 Administrative Officers

President – Dale Bollinger
1st Vice President – Chad Hastings
2nd Vice President – Richard Yingling
Treasurer – Susan Sullivan
Recording Secretary - Christine Green
Corresponding Secretary - Jeannie Green
Sergeant-at-Arms - Charles ... (Full Story)





Santa Breakfast Has Huge Turn Out

Firefighter/EMT Sean Baldwin, December 07

Santa and The Gamber and Community Fire company would like to say thank you to everyone who made it out this morning! We had an excellent turn out of almost 800 people who came out to eat pancakes and sit with Santa next to our fire engines.

We would like to remind everyone that Santa will be back in town December 13th thru the 19th riding on our fire engine through your neighborhoods! Please check ... (Full Story & Photos)



Santa ready to hear from the kids what they want for Christmas. Santa's chief Elf, Donna, is ready to assist.



The diver prepares to submerge and attach the tow line.

Service Call for Vehicle in a Pond

Public Information Officer Clay Myers, November 27

Divers from Gamber & Community Fire Company were called at 10:50 am on Wednesday morning to assist in the retrieval of an automobile from a farm pond in Gamber. The car had accidentally rolled down a long hill, unoccupied, and entered the pond.

The fire company dive team assisted the tow truck operator and the homeowners. One diver, Joseph Petrowicz, entered the water and hooked the tow line to the ... (Full Story & Photos)


Asphalt Truck Crash Closes Klees Mill Road

Public Information Officer Clay Myers, September 28

An asphalt truck crash on Klees Mill Rd. in the Morgan Run Environmental area closed the road early Saturday morning. Gamber & Community Fire Co. units were alerted to the collision at 8:14 am. Paramedic 139 arrived on the scene first and reported that a large truck was on its side and multiple wires were down across the road. The truck was hauling hot asphalt and the entire load spilled across the ... (Full Story & Photos)



The truck's full load of hot asphalt spilled out on the roadway.



Charter Member, Charles W. Arnold

Charter Member Charles Arnold Remembered

Public Information Officer Clay Myers, August 29

Gamber & Community Fire Co. Charter Member, Charles W. Arnold, passed away on August 27, 2019.

Charles William Arnold, 94, of Sykesville, died Tuesday, August 27, 2019 at the University of Maryland Medical Center. Born October 10, 1924 in Birdhill, he was the son of the late Elias Bayard and Anna Derr Arnold. He was the husband of Elizabeth Ellen Buckingham 'Betty' Arnold. They had been married for ... (Full Story & Photos)


Basement Fire on Oxwed Court

Public Information Officer Clay Myers, August 07

A working basement fire challenged Gamber & Community Fire Co. units as well as neighboring fire companies on Wednesday afternoon. The house fire was dispatched at approximately 4:10 pm in the 3600 block of Oxwed Court off of Marianne Ct. and Klees Mill Road in Westminster.

First arriving Engine 131 from Gamber reported smoke from all sides of the dwelling and immediately called for additional supporting ... (Full Story & Photos)



2019 Oscar Brothers scholarship winners, Wyatt Cox (l) and Sydney White.

Oscar Brothers Scholarship Winners Announced

Public Information Officer Clay Myers, August 04

Members of the Gamber & Community Fire Co. and the Oscar Brothers Family are pleased to announce that Sydney White and Wyatt Cox, both of Westminster, Maryland, have been named the winners of the 2019 Oscar Brothers Memorial Scholarship Fund Award.

The scholarship is jointly sponsored by the Brothers family and the Gamber & Community Fire Company and it awards generous funds for tuition to both students ... (Full Story & Photos)


Garage Fire in Finksburg

Public Information Officer Bruce Bouch, July 30

At approximately 5:15 p.m., members from Gamber & Community Fire Company along with multiple surrounding fire departments, responded to the scene today at 1900 Orion Drive in Finksburg for a reported house fire. First arriving units observed a two story single family home w/ an attached garage with smoke issuing out from the structure. Crews made an aggressive attack on the fire inside the garage ... (Full Story & Photos)

Our primary mission is to preserve life, property, and the environment in that order. Our commitment to that goal and your support for us has brought the latest technology, training, and apparatus to the front lines to provide you with a better service.



( Pictures provided by members of the Gamber & Community Fire Co. unless otherwise noted. )