2019 Incidents
Fire
EMS
Dive
Jan
33
56
1
Feb
38
60
1
Mar
Apr
May
Jun
Jul
Aug
Sep
Oct
Nov
Dec
Total
71
116
2
Past Incidents
Fire
EMS
Dive
2018
445
889
37
2017
478
936
11
2016
401
938
13
2015
441
940
15
2014
439
850
19
2013
390
773
12
2012
369
825
9
2011
383
698
36
2010
426
754
14
2009
455
721
2008
539
754
2007
520
647
2006
561
771
Web Counters
Website Visitors
Since
April 14, 2005

Visitors Today
Mar 23, 2019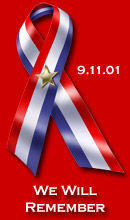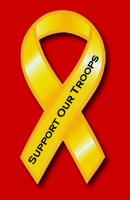 Hughes Road House Fire Presents Challenges to Firefighters

Public Information Officer Clay Myers, March 21

Crews from Gamber and neighboring fire companies fought a challenging fire in a two story unoccupied dwelling on Hughes Road off of Route 91 in Finksburg early Wednesday afternoon.

The call was dispatched at 12:58 pm and first units arrived at 1:06 p.m. A working fire dispatch was declared which brought additional firefighters and apparatus including tankers. An interior attack was started but officers ... (Full Story & Photos)



A view of the house after the fire.



Chief Charlie Green (l) presents the Gerald L. Lindsay Memorial Firefighter of the Year Award to Firefighter William Reardon.

2018 Awards Presented at March Company Meeting

Public Information Officer Clay Myers, March 18

The Gamber & Community Fire Company presented honors and awards to its members for 2018 after the regular company meeting on Monday, March 18, 2019.

The Gerald L. Lindsay Memorial Firefighter of the Year Award was presented to Firefighter William Reardon.

Chrissy Green was presented with the Herman Hoff Memorial Award for outstanding service in fund raising.

Jeannie Green was honored as the Administrative ... (Full Story & Photos)


Gamber Fills in Pleasant Vally for Banquet

Lieutenant Joel Caple, March 16

Members of the Gamber Fire & Community Company filled in at Pleasant Valley Community Fire Company so that their members could enjoy their annual awards banquet. Roughly 1 hour after arriving, Pleasant Valley was alerted for an auto fire on Mayberry Rd. Members from Gamber responded on E-61 to find a vehicle fully involved in front of a detached garage. The car was quickly extinguished and units were ... (Full Story & Photos)

Social Hall Grand Reopening

Corresponding Secretary Jeannie Green, March 01

Come out and see us Tuesday, March 5, 2019 for our Grand Reopening at Bingo. We have updated the lighting system and the air conditioning system and the social hall has a fresh coat of paint.

Tuesday's Bingo will play every game for $100.00. We will give away the jackpot regardless how many numbers.

Plus every player gets Free Admission. Come out and join us and have some fun.

Any question please ... (Full Story)





Members Attend Ice Rescue Tech Training in Deep Creek Lake, MD

Lieutenant Patrick Livesay, February 17

Last weekend, nine (9) members of Gamber and Community Fire Company traveled to Deep Creek Lake, MD for Ice Rescue Technician training. The training was led by Atlantic Technical Rescue (also known as Rescue 3 Northeast), an internationally recognized leader in water and flood water rescue training.

Members (to include chief officers and operational members) learned and practiced rescue techniques ... (Full Story & Photos)



Scott Air-Pak X3 Pro 5.5

Gamber Acquiring New Air Packs for Firefighters

Public Information Officer Clay Myers, February 16

Gamber & Community Fire Co. is in the process of replacing all self-contained breathing apparatus (SCBA) or air packs for all firefighters on the company's apparatus. The current SCBA's are beyond their usable life of 15 years and will be traded in. They have become too costly to repair and they do not meet updated safety standards.

Twenty-six Scott Air-Pak X3 Pro 5.5 units have been purchased from ... (Full Story & Photos)


Henry Avenue House Fire

Public Information Officer Clay Myers, February 08

Gamber & Community Fire Co. and neighboring fire departments were alerted for a house fire at approximately 10:10 pm on Thursday, February 7 in the 100 block of Henry Avenue in the vicinity of Bartholow Road in Sykesville. First arriving units reported a working house fire with smoke and flames showing from the rear of the structure. A rapid Intervention dispatch was activated for additional resources.

The ... (Full Story & Photos)

Route 140 Vehicle Collision

Public Information Officer Clay Myers, February 03

An early afternoon crash on Route 140 at the intersection of Route 91 resulted in response by Gamber & Community Fire Company's Medic 139. The incident on Friday, February 1, 2019, involved two motor vehicles in the middle of the intersection. Units from Reese & Community Volunteer Fire Co. also responded on the call.... (Full Story & Photos)


New Officers for 2019

Public Information Officer Clay Myers, January 21

New officers have been elected and appointed to Fire/Rescue/EMS and administrative positions for the Gamber and Community Fire Co. as follows:

2019 Administrative Officers

President – Michael Franklin
1st Vice President – Dale Bollinger
2nd Vice President – Chad Hastings
Treasurer – Susan Sullivan
Recording Secretary - Christine Green
Corresponding Secretary - Jeannie Green
Sergeant-at-Arms - Charles ... (Full Story & Photos)



2019 officers of the Gamber & Community Fire Co. are sworn in on Monday, January 21, 2019 by Dennis Brothers. Photo by R. Panos


2019 Scholarship Opportunity Announced -12th Year Serving the Community

Public Information Officer Clay Myers, January 13

The Oscar Brothers Memorial Scholarship Fund

BACKGROUND

The Gamber and Community Fire Company in cooperation with the Oscar Brothers family will once again be offering a four year college scholarship to a student who lives within the primary area serviced by the fire company. This scholarship will officially be known as the Oscar Brothers Memorial Scholarship Fund.

The Brothers family has been ... (Full Story)




Our primary mission is to preserve life, property, and the environment in that order. Our commitment to that goal and your support for us has brought the latest technology, training, and apparatus to the front lines to provide you with a better service.



( Pictures provided by members of the Gamber & Community Fire Co. unless otherwise noted. )