2017 Incidents
Fire
EMS
Dive
Jan
48
81
1
Feb
30
60
1
Mar
57
77
0
Apr
47
84
2
May
41
84
0
Jun
38
78
1
Jul
33
74
3
Aug
Sep
Oct
Nov
Dec
Total
294
538
8
Past Incidents
Fire
EMS
2016
413
938
2015
456
940
2014
455
850
2013
402
773
2012
378
825
2011
419
698
2010
425
754
2009
455
721
2008
539
754
2007
520
647
2006
561
771
Web Counters
Website Visitors
Since
April 14, 2005

Visitors Today
Sep 21, 2017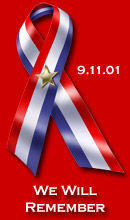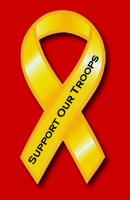 Deer Park Road Vehicle Collision with Entrapment

Public Information Officer Clay Myers, September 14

Gamber & Community Fire Co. units were alerted for a vehicle collision on Deer Park Road at approximately 7:00 pm on Wednesday, September 13. Paramedic 139 and Engine 134 arrived and found a pickup truck on its side after colliding with a large utility pole. The driver was trapped in the wreckage.

Engine 134 requested a rescue squad and the Maryland State Police helicopter. The patient was extricated ... (Full Story & Photos)


Food Truck Thursday Success

Firefighter Dylan Baker, September 08

Thursday, September 7th locals gather around Gamber and Community Fire Company's Carnival Grounds to have dinner. Fall into Food Trucks, an event scheduled by MG Events and Design, hosted a variety of food trucks ranging in culture.

This event will be held again from 5:00 pm to 8:00 pm on Thursdays September 21st, October 5th, and October 19th.

Come join us for a great food event!... (Full Story & Photos)

Two Animals Perish in Fire

Firefighter Dylan Baker, September 02

Gamber and Community Fire Company along with surrounding companies were alerted on Friday, September 9th at 4:42 pm. for a house fire.

Engine 134 was first on the scene and reported a house charged with smoke. It was found that the washer dryer combo was the start of the fire with most of it extinguished before arrival. The radiant heat did do damage to the upstairs bedroom above the laundry. Crews ... (Full Story & Photos)

Vehicle Collision Involving A Bicycle

Firefighter Dylan Baker, August 15

While helping with BINGO members of the Gamber and Community Fire Company were alerted at 5:32 pm for a vehicle collision involving a bicycle at Nicodemus Rd. and Route 32. Engine 134 and Medic 139 quickly responded. Upon arrival, 139 cared for the person on the bicycle while Engine 134's crew attend to the other patients from the four cars and handled fluid clean-up.... (Full Story & Photos)

Basement Fire on Cherry Tree

Firefighter Dylan Baker, August 15

Gamber and Community Fire Company and surrounding companies were alerted for a possible basement fire in the 4600 block of Cherry Tree Lane in Eldersburg. Engine 134 was first arriving with Chief 13 (Green) as command.

134 crew stretched a line to the basement. With no heat or visible fire in the basement, the crew discovered the fire was out and coordinated with Tower 12 for ventilation of the ... (Full Story & Photos)

Engine and Tanker Assist Winfield

Firefighter/EMT Adam Thompson, August 10

On August 9, 2017 at around 7:00PM, units were dispatched for a house fire on Nicodemus Road in Winfield. Engine 131 responded with four personnel. Engine Tanker 133 responded shortly after. First arriving units found a house well involved. Fire was starting to spread to a neighboring house and the Rapid Intervention Dispatch was requeste. Crews from Gamber assisted with fire attack and water supply ... (Full Story & Photos)


POSSIBLE WATER RESCUE AT RT 32 BRIDGE

Public Information Officer Clay Myers, August 02

Gamber & Community Fire Co. water rescue units and Sykesville Freedom District Fire Department's Rescue Squad 12 were alerted for a possible water rescue in the vicinity of the Rt. 32 bridge over the Liberty Reservoir at Morgan Run on Tuesday, August 1, 2017. A passerby reported seeing someone jump off the bridge. Units were dispatched at 3:06 pm. EMS 13-1 Weishaar had command.

Gamber and Sykesville ... (Full Story & Photos)



Apparatus staging on the bridge.

Deer Park Road Car Fire

Firefighter Dylan Baker, July 23

Gamber and Community Fire Company was alerted for a vehicle collision with a car possibly on fire at the intersection of Nora Drive and Deer Park Road at 21:36 on July 21st. Engine 134 arrived on scene and advised the car was .5 miles past Nora Drive. The car's engine compartment was fully involved and was quickly extinguished. The driver was uninjured.... (Full Story & Photos)

Baltimore County Water Rescue

Firefighter Dylan Baker, July 19

On July 17th a strong storm cell hovered over Reisterstown in Baltimore County dumping several inches of rain within minutes. Our Dive Team was alerted to help Baltimore County Fire Department at the Cherryvale Plaza and Cherry Valley Shopping Center located in the 11700 block of Reisterstown Rd. with a man stuck in his vehicle with swift moving water. While responding to the scene, our swift water ... (Full Story & Photos)

Gamber Assist Winfield on House Fire

Firefighter Dylan Baker, July 19

July 16th 911 ECC dispatched Winfield and surrounding companies for a house fire at the 700 BLK of Buckhorn Rd. Gamber's Engine 131 staged away from the scene and was placed in service. Engine/Tanker 133 assisted with overhaul operations. Brush 135 set up water supply via a stream on Freter Rd. Finally, Duty 13 assisted with command support.

Gamber units were on scene for an hour and a half while ... (Full Story & Photos)

Our primary mission is to preserve life, property, and the environment in that order. Our commitment to that goal and your support for us has brought the latest technology, training, and apparatus to the front lines to provide you with a better service.



( Pictures provided by members of the Gamber & Community Fire Co. unless otherwise noted. )