2022 Incidents
Fire
EMS
Dive
Jan
47
90
0
Feb
45
74
1
Mar
45
68
0
Apr
51
71
1
May
40
105
2
Jun
61
91
1
Jul
65
75
2
Aug
45
76
0
Sep
Oct
Nov
Dec
Total
399
650
7
Past Incidents
Fire
EMS
Dive
2021
480
1114
17
2020
422
770
15
2019
453
809
14
2018
445
889
37
2017
478
936
11
2016
401
938
13
2015
441
940
15
2014
439
850
19
2013
390
773
12
2012
369
825
9
2011
383
698
36
2010
426
754
14
2009
455
721
2008
539
754
Web Counters
Website Visitors
Since
April 14, 2005

Visitors Today
Dec 02, 2022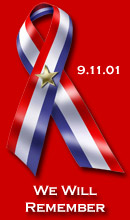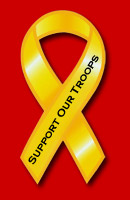 Guestbook
Welcome to the Gamber & Community Fire Company Guestbook. Your feedback is important to us. Feel free to leave your comments.
| | |
| --- | --- |
| Page of 4 [ Back | Next ] | Records 31 - 60 of 93 |
Signed on September 30, 2008 at 10:41 PM
Guest Name:
Patrick Accorsi
Comments:

Words can't express how sorry I am to hear of Mickey's death. I had the privilege to be Mickey's friend and classmate at Calvert Hall.
During High School, Mickey carried a paramedics box in the trunk of his car he nicknamed "the box of life". We all kidded him about it because of his overprotective nature, but it was no joke to him. Whether it was at a party, football game or at the beach we all felt protected and we knew Mickey would spring into action if any of us were harmed. Like many of you, Mickey confidently ran into situations most of us would fear or question. I can imagine his calm reassuring voice when helping someone...probably their darkest hour. His courage and strength was unwavering.
I am truly honored to have known him.
My deepest sympathy to the Lippy's and Childs' and all at Gamber and Community Fire Company.
Patrick Accorsi
Signed on September 30, 2008 at 2:06 PM
Guest Name:
Lyles
Comments:

The members of the Woodlawn Volunteer Fire Company express our deepest sympathy and condolences to the members of Gamber Volunteers, the Lippy Family and the men and women of the Maryland State Police in the death of Flight/Paramedic Mickey Lippy. Although no words can truely ease the pain and suffering at this time. May you all find comfort in knowing that your fellow brothers and sisters from Woodlawn VFC have you in our thoughts and prayers during these difficult times. God Bless.
Signed on September 30, 2008 at 1:26 PM
Guest Name:
Matthew Hipley
Rank/Title:
NREMT-I
Web Address:
www.bavfc.org
Location:
Bel Air, Maryland
Comments:

My Thoughts and Prayers go out to the Lippi Family and the Gamber Brotherhood.
Signed on September 30, 2008 at 2:11 AM
Guest Name:
Bonnie Bain
Location:
Oregon
Comments:

Chrissy I am so so so sorry to hear about Mickey! Sean and I send you all of the love that we can. You and the entire family will be in our prayers! So sad to hear of some one, from Tollgate especially, going through such pain. Our thoughts and prayers are with you.
xoxo~Ciao
Signed on September 29, 2008 at 11:09 PM
Guest Name:
Dot Grubb
Location:
Finksburg ,Md
Comments:

My thoughts and prayers go to the Lippy family,and the Gamber Fire House ,and the Maryland State Medavac helicopters .May God Bless the Lippy family .
Signed on September 28, 2008 at 5:35 PM
Guest Name:
Bill Rehkopf
Location:
Pittsburgh, PA
Comments:

My condolences to Christina and the rest of the Lippy family, and to the members of Gamber on Mickey's passing. Our thoughts and prayers are with you all in this difficult time.
Signed on September 05, 2008 at 11:21 AM
Guest Name:
ashwin
Rank/Title:
firedepardment netherlands
Location:
netherlands
Comments:

Dear Sir / Madam,
I am Ashwin and I work at the fire department in the Netherlands now I have a collection of fire helmets that I would want to expand.
Now my question is, there are perhaps people within the Corps that a helmet or badges would like to exchange talking about. I can return an MSA Gallet F1 helmet I can send you a photo of the helmet and badges.
Signed on August 07, 2008 at 11:28 PM
Guest Name:
Chad Eason
Rank/Title:
Captain
Location:
Lowndes County Fire Rescue/Clyattville Station, Georgia
Comments:

Cool Site. I am also a member of the Lowndes County Dive Team and would love to hear how yall train and any training advice that you could give us. We mainly respond to black water.....if you can e-mail me any ideas that would be great.
Signed on April 12, 2008 at 1:27 AM
Guest Name:
Mallory Roody
Rank/Title:
Firefighter in training
Location:
Owings Mills, MD
Comments:

Awesome site.. Be safe
Signed on February 12, 2008 at 8:36 AM
Guest Name:
Josh "Q"
Rank/Title:
EMS
Location:
Thompson, CT
Comments:

Nice website..... I am involved with Community Fire Company.
Signed on January 14, 2008 at 12:23 PM
Guest Name:
LT Craig Martin
Location:
Bowleys Quarters VFC # 210
Comments:

web site looks good,check ours out "bqvolunteers.org" . we have juniors also maybe they can meet four training sometime.
Signed on January 02, 2008 at 10:15 AM
Guest Name:
Tony Fertitta
Rank/Title:
Thanks
Comments:

I want to thank the members of Gamber Fire Department for helping save my dad's life On Jan. 1, 2008. We could not have done it with out your help THANKS Again.


Fertitta Family
Signed on December 16, 2007 at 8:02 PM
Guest Name:
FDNY EMS Website
Rank/Title:
EMS
Web Address:
members.aol.com/fdnyemswebsite
Location:
NYC
Comments:

Nice website.
Signed on November 24, 2007 at 12:47 AM
Guest Name:
Amber
Rank/Title:
EMT-B
Web Address:
www.sykesvillefire.org
Location:
Sykesville
Comments:

I want to thank all of you who responded to the accident Thanksgiving night. The 2 boys were really good friends of our family. Please keep them in your prayers as they are still both in shock trauma in very serious condition.
I know I have thanked the members at my station, but I believe you all should be thanked as well. I know they received the best possible care. Again, please keep the boys and the family in your thoughts and prayers in this horrible time, it is much needed.
-Amber SFDFD
Signed on November 16, 2007 at 10:57 PM
Guest Name:
bryan h potts
Rank/Title:
attorneh
Comments:

My father, Bernard Potts passed away today, November, 16, 2007. As some of you know he was a co-founding member of this fire company. He was always very proud to be associated with the Gamber Fire Dept. I hope his memory will live on through the terrific effort of the department.
Signed on August 06, 2007 at 4:10 PM
Guest Name:
Lee Frantz
Location:
Hanover, PA
Comments:

A long time ago, (when Gamber VFD was in its very infancy); approximately seven ladies got the women's auxiliary started. (my mom was one of them). . It was held in a small old garage across from Edsel Ford's Store. Maybe some of you remember "Sis" Piper. She lived right down from the elementary school. She also made the best candy for the bake table at the carnival year after year. She has been gone a long time now, but she called all the firefighters her "kids", and loved them all. When she had her last heart attack, her "kids" fought so hard to keep her alive and they did. But mom's heart was worn out and she died four days later. She had only one request in a note she left; to be buried with her auxliiary pin. She was that proud! I am happy to say that her grandson is a past Lt of Parkville, PA VFD. And now a fire fighter with Hampstead. Darrin A. Hayden. His deceased dad Jack Hayden was a Hampstead fireman too. I would only say to anyone reading this who aren't involved in the fire depts of this country and elsewhere; consider helping in anyway you can. You will always feel proud too. I am so thankful to all of you. God Bless!
Signed on June 01, 2007 at 10:56 PM
Guest Name:
Dot Grubb
Location:
Finksburg
Comments:

Hi, I just want to say ,the carnival was nice. I Thanks for all your hard work to put it togeather. Thanks for helping out people when in need. Take care of each other when out their fighting fires & other calls you guys go on. Thank you Dot
Signed on May 25, 2007 at 11:49 AM
Guest Name:
Raymond L Creighton
Rank/Title:
Mortgage Banker
Location:
Sykesville, MD
Comments:

Excellent Video!! Keep up the good work in our communtiy. My family and I would like to say thank you to all of you. I look forward to donatiing my money at the money wheel this year (as I have done for the past 20 years). Thanks again

Raymond Creighton II
Signed on May 10, 2007 at 11:57 AM
Guest Name:
Stephen Fleming
Location:
West Friendship
Comments:

Your web site looks great. Need to slow the video down alittle to be able to view the pic's. Firehouse Solutions does a very good job.
Signed on November 27, 2006 at 10:18 AM
Guest Name:
Paul Beckingham
Rank/Title:
Retired Captain
Web Address:
www.cafepress.com/firescapes
Location:
Toronto
Comments:

Really enjoyed your site....the shoulder patch is great...my compliments to the person who designed it. Its funny Station 13 was also my station when I was promoted...Good number...a number of creation!
Now that I'm retired I do my art fulltime (Fire & Ems) ...please feel free to stop by and view my art & sign my guestbook.
Keep up the good work,
Stay low Stay SAFE regards...Capt Paul
Signed on November 04, 2006 at 9:47 AM
Guest Name:
BJ
Rank/Title:
RN
Location:
TOWSON
Comments:

Firefighter Allan Roberts is a very important person to me and his death very difficult. He died doing what was his passion. He was a firefighter from the top of his head to his toes. I am gratefull to all firefighter and EMS personel who put their lives in danger everyday to help others. Thank you all for remembering Allan, I loved him very much and will miss him everyday until I die.
Signed on October 12, 2006 at 8:35 AM
Guest Name:
Don Love
Rank/Title:
Chief
Location:
Reese VFC
Comments:

Just wanted to say what a nice job Clay did on the writeups of the Finksburg warehouse fire on your site and in the Maryland Dispatch. Now that Reese's site is now operational, we hopefully will be able to provide some coverage of events. Again, great job !
Signed on October 06, 2006 at 9:31 PM
Guest Name:
Karl
Location:
Maryland
Comments:

I want to thank Gamber & Community Fire Dept. for the help and support they are giving and showing to the community. I have 2 son's that are in your youth program and I am so proud! The show of team work and leadership will leave an impression on all of us forever. Keep up the outstanding work. God be with you.
Signed on September 21, 2006 at 8:46 PM
Guest Name:
A. Brown
Location:
Baltimore
Comments:

I think this website is nice. It allows you to see what is going on as well as for the family and friends to see photos of the incident that accured. Gives us a chance to see first hand what the vehicle looked like when our family member got pulled out of. Thank You for the website!!!
Signed on September 19, 2006 at 9:55 AM
Guest Name:
M. Knight
Rank/Title:
EMS Lt.
Location:
Reese
Comments:

Nice site,Also enjoy working with all you guys.I thought that was cute how you changed the numbers on our helmets in the pic of the MVA on 91.But whatever keep up the good work and see ya on the next one.
Signed on August 22, 2006 at 12:49 AM
Guest Name:
Tim Clark
Rank/Title:
Deputy Chief
Web Address:
easterngarrettvfrd.org
Location:
Garrett County, Md.
Comments:

Site looks Great. Keep safe on you end of the state.
Signed on August 20, 2006 at 12:42 PM
Guest Name:
Ryan Wolfe
Rank/Title:
jr.firefighter
Web Address:
www.excelsiorNo1.com
Location:
Bellwood
Comments:

I was just looking at your website I like how you did your patch. keep up the good work. please check out our website at www.ExcelsiorNo1.com
Signed on August 14, 2006 at 2:36 PM
Guest Name:
Lynn
Comments:

Best Crab feast I ever went to and the food and music was wonderful.The crabs were large and seasoned nice. Glad they did not have the rock salt. The other food was also just as good.You definitely have some good cooks! The band was also a nice surprized with a varity of music. It was good to see so many people dancing. Be looking forward to the next one. ps. nice web site.
Signed on August 12, 2006 at 8:50 AM
Guest Name:
Robert Sharp
Rank/Title:
Firefighter
Location:
Grasonville Fire Department
Comments:

Great website. Glad to see my old co-worker Ronnie Green is still a volley. You taught me alot while we were in Balto City together. You are the BEST OF THE BEST !!!
Signed on June 13, 2006 at 6:01 PM
Guest Name:
Dot Grubb
Location:
Finksburg
Comments:

Hi, I want to say a big thank you to the guys, My mom had fell down the steps and we needed you guys, I was not home at the time, but a friend of ours got 911 on the phone and you guys got here for my mom. We are thank full for all the hard work you do to save lives each and every day. We want you to be carefull out their when you are going to a call. Have a nice day. The Grubb Family
| | |
| --- | --- |
| Page of 4 [ Back | Next ] | Records 31 - 60 of 93 |