Community Events
There are currently no events
2023 Incidents
Fire
EMS
Dive
Jan
Feb
Mar
Apr
May
Jun
Jul
Aug
Sep
Oct
Nov
Dec
Total
0
0
0
Past Incidents
Fire
EMS
Dive
2022
611
990
8
2021
480
1114
17
2020
422
770
15
2019
453
809
14
2018
445
889
37
2017
478
936
11
2015
401
938
13
2015
441
940
15
2014
439
850
19
2013
390
773
12
2012
369
825
9
2011
383
698
36
2010
426
754
14
2009
455
721
Web Counters
Website Visitors
Since
April 14, 2005

Visitors Today
Feb 02, 2023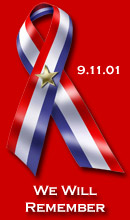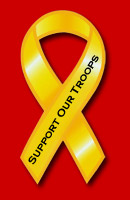 Guestbook
Welcome to the Gamber & Community Fire Company Guestbook. Your feedback is important to us. Feel free to leave your comments.
| | |
| --- | --- |
| Page of 4 [ Back | Next ] | Records 61 - 90 of 93 |
Signed on May 14, 2006 at 3:15 PM
Guest Name:
Deborah Millirons
Location:
Reisterstown Md
Comments:

Thank you so much for the very enjoyable Mother's Day Luncheon.
We had a table of 18 - and everyone had such a nice time.
The food was delicious as usual and the kitchen crew did a wonderful job preparing the food. We look forward to coming again.
Wishing you much success in your community events.
The Williams, Millirons, Holl and Edwards Families.
Signed on May 12, 2006 at 10:59 PM
Guest Name:
mattroutledge
Rank/Title:
firebuff
Web Address:
www.yahoo.com
Location:
tylertx
Comments:

DENNIS YOU? NEED TO REPLACE YOUR APPARATUS. THEEY ARE BRUSH135 BRUSH136 ENGINE132 THEY NEED TO BE 2005PIERCE MATT.
Signed on March 19, 2006 at 8:43 PM
Guest Name:
P Wilhelm
Rank/Title:
1st Lt Hampstead VFC
Comments:

Great Job on the video enjoyed viewing it Stay Safe and keep up the good work
Signed on March 11, 2006 at 10:49 PM
Guest Name:
Chris McCown
Rank/Title:
EMS SGT/FF/NREMT-P
Web Address:
floydcountyrescue.com
Location:
Prestonsburg, Ky
Comments:

Great site. Stay Safe!
Signed on March 07, 2006 at 4:30 PM
Guest Name:
J Mitten
Rank/Title:
Firefighter / EMT
Location:
UBFD
Comments:

nice webpage, the video however has MAJOR similarities to the one made in Union Bridge. I thought the "lil-NY" of the county could be a little more orginal, oh well you know how those bulls on parade are.

be safe

MITTEN
Signed on March 06, 2006 at 10:23 PM
Guest Name:
Heather Helm
Rank/Title:
EMT
Location:
Baltimore
Comments:

Great Job on the video Guys. Keep up the good work. Also thanks for the quick response and taking care of my dad on 02/23.
Signed on March 06, 2006 at 6:19 PM
Guest Name:
William T Law
Rank/Title:
Fire Captain/EMT
Location:
Bismarck, North Dakota
Comments:

Hello to all, I enjoy viewing this site often. You all keep busy and seem like it still stays fun,keep up the good work. It's great I don't have to be present to win the Harley but I look forward to seeing you all at the carnival.
Signed on March 05, 2006 at 2:33 PM
Guest Name:
Dan Bollinger
Rank/Title:
Driver/Operator
Location:
Baltimore County Station #1
Comments:

Good job on the website. Stay safe.
Signed on March 04, 2006 at 11:30 PM
Guest Name:
j bonsall
Rank/Title:
firefighter
Location:
valley
Comments:

one hell of a job on the video clip keep up the good work lt 13 -2 keep everyone in line charlie we will get some sin down their see ya boys bonsall
Signed on January 30, 2006 at 11:21 PM
Guest Name:
Robert Bishop
Rank/Title:
Fire Fighter
Web Address:
www.oxfordfire.com
Comments:

Great site and keep up all the good work you do.
Signed on January 13, 2006 at 8:48 AM
Guest Name:
Harold Dawkins
Rank/Title:
Retired Captain
Web Address:
www.eastrockinghamfiredept@homestead.com
Location:
Richmond County N.C.
Comments:

Great Site. You did a great job.
Signed on January 12, 2006 at 1:14 AM
Guest Name:
William T. Law, Jr.
Rank/Title:
Captain
Location:
Bismarck, North Dakota
Comments:

Just wishing you all a Happy New Year!! I really enjoy the website. It gives me great comfort to know that Gamber & COmmunity Volunteer Fire Department is alive and well. Keep up the great work and say hi to my nephew Richie Green!
Signed on December 27, 2005 at 3:39 PM
Guest Name:
Blake Walker
Rank/Title:
Jr. President
Location:
Loganville, PA
Comments:

Nice site**great work
Signed on December 19, 2005 at 3:06 PM
Guest Name:
John Easton
Rank/Title:
memebr/senior
Web Address:
www.gambervfd.org
Location:
Maryland
Comments:

What up to everyone at Gamber Fire Department hope y'all have a great christmas. Merry Christmas
Signed on December 18, 2005 at 8:33 PM
Guest Name:
Pat Davis
Comments:

Many thanks for the beautiful Santa on the Fire Truck. We wait for it every year and just love it. Thanks for the Web site telling where and when he will arrive.
Our son Bruce Miller, who passed away this summer, was one of the first ones to add carols to the fire trucks with Santa years ago. He loved the Gamber Fire Company and talked about it alot. We all miss him.
Keep up the good work,
Sincerely,
Pat Davis
Signed on August 25, 2005 at 12:15 PM
Guest Name:
Bonnie Kellerhouse
Location:
Westminster,Md
Comments:

I think you have an awsome site! Keep up the good work here in your site as well as out in the field and stay safe.
I was in the fire dept. myself years ago, I truely miss it.
God Bless Everyone
Signed on August 25, 2005 at 9:47 AM
Guest Name:
Lynn Chamberlain
Comments:

Hello all.
I just wanted to say your site is awesome! I love the fact that you have everything from pictures to member info to what's been happening in the area. I used to be a member at CRVFC (along with my 2 sisters and 2 brothers-in-law) back in the 80's. I now live in Presidential Park off of Klee Mill. I guess I'm right between the Gamber and Windield coverage areas.
I still think often of the Ridge and have fond memories, but they could take a lesson or two from Gamber, on developing their website! ;o)
Keep up the great work.
PS. I've never seen such devoltion in a volunteer company. There is rarely a time when I drive past the station and don't see someone outside, testing, checking or washing equipment. It's great to know we have a station for the area that takes so much pride in their company. Especially when it's volunteer! KUDOS to you all... AND THANK YOU!
Signed on August 17, 2005 at 6:25 PM
Guest Name:
BONSALL FAMILY
Rank/Title:
PAST MEMBER
Location:
WESTMINSTER
Comments:

GOOD JOB ON THE WEB SITE IT LOOKS GREAT KEEP UP THE GOOD WORK
Signed on August 04, 2005 at 4:00 AM
Guest Name:
Jeff Mitten
Rank/Title:
Firefighter
Location:
Union Bridge Fire Department
Comments:

Brotherman Green, the site looks good... keep them south side boys like True and Skeeter out of trouble...and you tell em' if they wanna ride a real rescue squad, to go to work with ya!


J. Mitten
Signed on July 09, 2005 at 4:13 AM
Guest Name:
John Miles
Rank/Title:
Member
Location:
Hampstead
Comments:

Hello Folks,
The site looks great.Keep up the good work.Hope to see you all soon.Best wishes and God Bless,
John
Signed on May 29, 2005 at 9:12 AM
Guest Name:
Sharon Yon
Rank/Title:
Firemedic 1
Location:
Eastern Shore of Virginia (Accomac County)
Comments:

I used to reside just south of Gist on Klee Mill Road. Being neighbors to Michael L Lindsay and his brother Buddy for many years, I had seen them respond on numerous calls. I thought I'd check out your website and its a very nice one! Good luck on your annual carnival.
Signed on May 27, 2005 at 9:57 PM
Guest Name:
Tyler
Rank/Title:
Junior
Web Address:
www.rvfc.org
Location:
reisterstown Maryland
Comments:

Good site, nice trucks, hi to all the juniors there
Signed on May 15, 2005 at 12:52 PM
Guest Name:
Jason Bean
Rank/Title:
Captain
Web Address:
sdvfdrs.org
Location:
southern Maryland
Comments:

Great looking site!! Be safe and keep up the hard work.
Signed on April 28, 2005 at 4:53 PM
Guest Name:
Michael Karabaich
Rank/Title:
Past Member
Comments:

Greeting Old Friends, Hope everyone is well. Everything looks great, love the latest company patch.
Signed on April 22, 2005 at 11:03 AM
Guest Name:
Pernell Hammond
Rank/Title:
IVT/Firefighter
Web Address:
www.nwfd10.org
Location:
New Windsor
Comments:

Excellent job on the new site, you guys have a great deal to be proud of now that Charlie has put this together. Stay safe!
Signed on April 22, 2005 at 7:09 AM
Guest Name:
Bill Rehkopf
Rank/Title:
PIO
Web Address:
www.sykesvillefire.org
Location:
Sykesville
Comments:

Great job with the site, Charlie. Look forward to continued cooperation in keeping the masses informed!

Bill
Signed on April 21, 2005 at 7:42 AM
Guest Name:
Ronnie Green
Rank/Title:
Captain
Location:
Gamber / BCFD
Comments:

Great job Charlie!!!
Signed on April 21, 2005 at 12:57 AM
Guest Name:
Greg Warner
Rank/Title:
FF2 and Past Chief in Frederick County
Location:
Greenmount, Pa
Comments:

My Dad would be proud of the progress that station has made since he was president in the 64-65 time frame I believe. If my Mom is correct he would have been President at about the time you guys took possession of the first piece of appratus. Nice job guys!!
Signed on April 20, 2005 at 6:34 PM
Guest Name:
steve buhl
Rank/Title:
Second lt.
Location:
lineboro
Comments:

keep it safe down there guys.
Signed on April 20, 2005 at 8:34 AM
Guest Name:
Kyle Shropshire
Rank/Title:
Probationary
Location:
New Windsor Md
Comments:

Alot better than the old web site
| | |
| --- | --- |
| Page of 4 [ Back | Next ] | Records 61 - 90 of 93 |